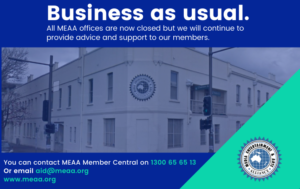 Due to the escalation of public health measures to prevent the spread of COVID-19 (coronavirus), our offices have been temporarily closed from Monday, March 23.
Arrangements are in place to ensure our staff can work remotely and our services to members are maintained.
You can continue to contact MEAA Member Central on 1300 656 513 or by email at members@meaa.org to ...