MEAA has relationships with several benevolent and support funds which have been established to help members of our industries who are in need.
With the exception of the Media Safety and Solidarity Fund, these funds are not managed by MEAA, however, members are encouraged if they wish to make donations or bequests directly to the funds.
MEAA recommends that you seek independent legal and financial advice before making a bequest in your will to a benevolent funds.
The following benevolent funds are currently active:
NSW Journalists Benevolent Fund
The NSW Journalists Benevolent Fund is managed by a group of trustees and is affiliated with the Media section of MEAA. The trustees meet regularly to review applications and status of their investment portfolio. Donations and bequests can be made online at: nswjbf.org
Queensland Journalists Benevolent Fund
The Queensland Journalists Benevolent Fund exists to support journalists in need. Requests for support can be sent to Queensland Media section branch president Peter McCutcheon.
Canberra Journalists Benevolent Fund
The Canberra Journalists Benevolent Fund provides grants or interest-free loans to journalist members of the ACT Branch experiencing financial hardship and, at the discretion of the trustees, can pay a benefit to the next of kin of a deceased member or former member.  Contact MEAA ACT Branch President Sally Whyte or trustee Greg Friedwald.
Actors Benevolent Funds and Trusts
Actors Benevolent Funds, Trusts and Guilds provide assistance to professional performers who, due to injury, illness or disability, are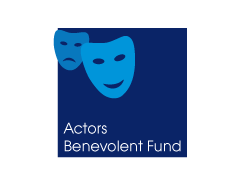 unable to work either temporarily or in some cases for the rest of their lives. The guilds, trusts and funds are nonfor- profit charitable organisations that are administered by management committees of volunteers from the entertainment industry. Assistance is offered in many forms, both practical and financial.
Support the charities that support us.
Actors Benevolent Fund of NSW
actorsbenevolentfund.org.au
Phone: 02 9333 0915
Email: info@actorsbenevolentfund.org.au
Actors & Entertainers Benevolent Fund (QLD)
abfqld.com.au
Phone: 07 3846 0044
Email: info@abfqld.com.au
Victorian Actors Benevolent Trust
vabt.com.au
Phone: 0411 524 929
Email: enquiries@vabt.com.au
Artist Relief Fund WA
www.artistreliefwa.org.au
Email: apply@artistreliefwa.org.au
Performers Support Fund of South Australia
www.psfsa.org.au
Email: assistance@psfsa.org.au

New Zealand Actors Benevolent Fund
nzabf.org.nz
Other Support Funds that may assist MEAA members
Support Act is a Fund that exists to assist singers, songwriters, composers, musicians, roadies, techies, managers and staffers.  This Fund is not connected with MEAA, though many MEAA members would be able to make an application for assistance. Donations and bequests can be made online at: supportact.org.au

Entertainment Assist aims to assist people working in the entertainment industry, particularly those with mental health issues. The MEAA Equity Director sits on the board of Entertainment Assist. Donations and bequests can be made online at: entertainmentassist.org.au/ocd.aspx
The Walkley Foundation
Established by a $30,000 bequest from Sir William Gaston Walkley, the Walkley Foundation provides options for donations and bequests that aim to benefit new generations of journalists through training, awards and professional development. Donate online at: walkleys.com/get-involved/philanthropy/