Queensland Clarion Awards
---
The winners of the 2022 Queensland Clarion Awards have been announced
---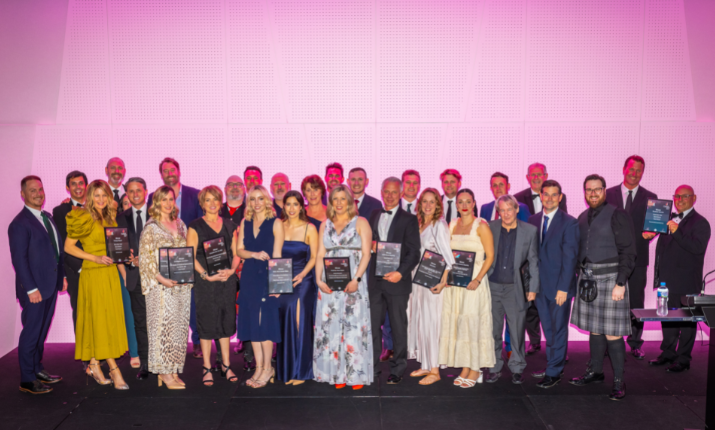 All of the winners at the 2022 Queensland Clarion Awards
The winners of the 2022 Queensland Clarion Awards were announced at a gala event in Brisbane on Saturday, October 8.
The ABC Four Corners team of Anne Connolly, Ali Russell and Stephanie Zillman were jointly awarded the Journalist of the Year award for their report, 'State Control'.
Judges acknowledged the work was rewarded not only for shining a light on the exploitation of vulnerable Queenslanders who placed their trust in a public institution, but also for the complexity and degree of difficulty in bringing the story to air.
People under the control of the Public Trustee are gagged from speaking out. Journalists who identify them can be criminally charged. The ABC had to go to the Supreme Courts in Queensland and Western Australia to win the right to show the public for the first time how tens of thousands of Australians live under state control.
The report was the culmination of a year-long investigation which resulted in a public apology from the Queensland state government and instigated two inquiries.
The award for Most Outstanding Contribution to Journalism was given to sports journalist and presenter, Pat Welsh from the Seven Network. Recognised for more than 47 years in the industry, Pat has covered numerous Olympics and Commonwealth Games, rugby to racing, the Golf Majors and every other type of sport in between. Pat's trackside interviews are legendary with the likes of Cathy Freeman and Sally Pearson, just after they won Olympic gold. Pat also got the first interview with Allan Border after he announced his retirement.
Throughout Pat's media career he has donated his time to helping many charities and mentored many young reporters. After a long and dedicated career, Pat is retiring at the end of the year.
The Queensland Media, Entertainment & Arts Alliance Committee congratulates all of the 2022 finalists and winners. Read on to see the complete list of award winners.
The Clarion Awards recognise creative and courageous acts of journalism that seek out the truth and give new insight to an issue. The awards seek to recognise excellence, independence, innovation, and originality in storytelling and distinctive reporting.
For more information: MEAAstateawards@walkleys.com