Queensland Clarion Awards
---
Winners announced in the 2018 Queensland Clarion Awards
---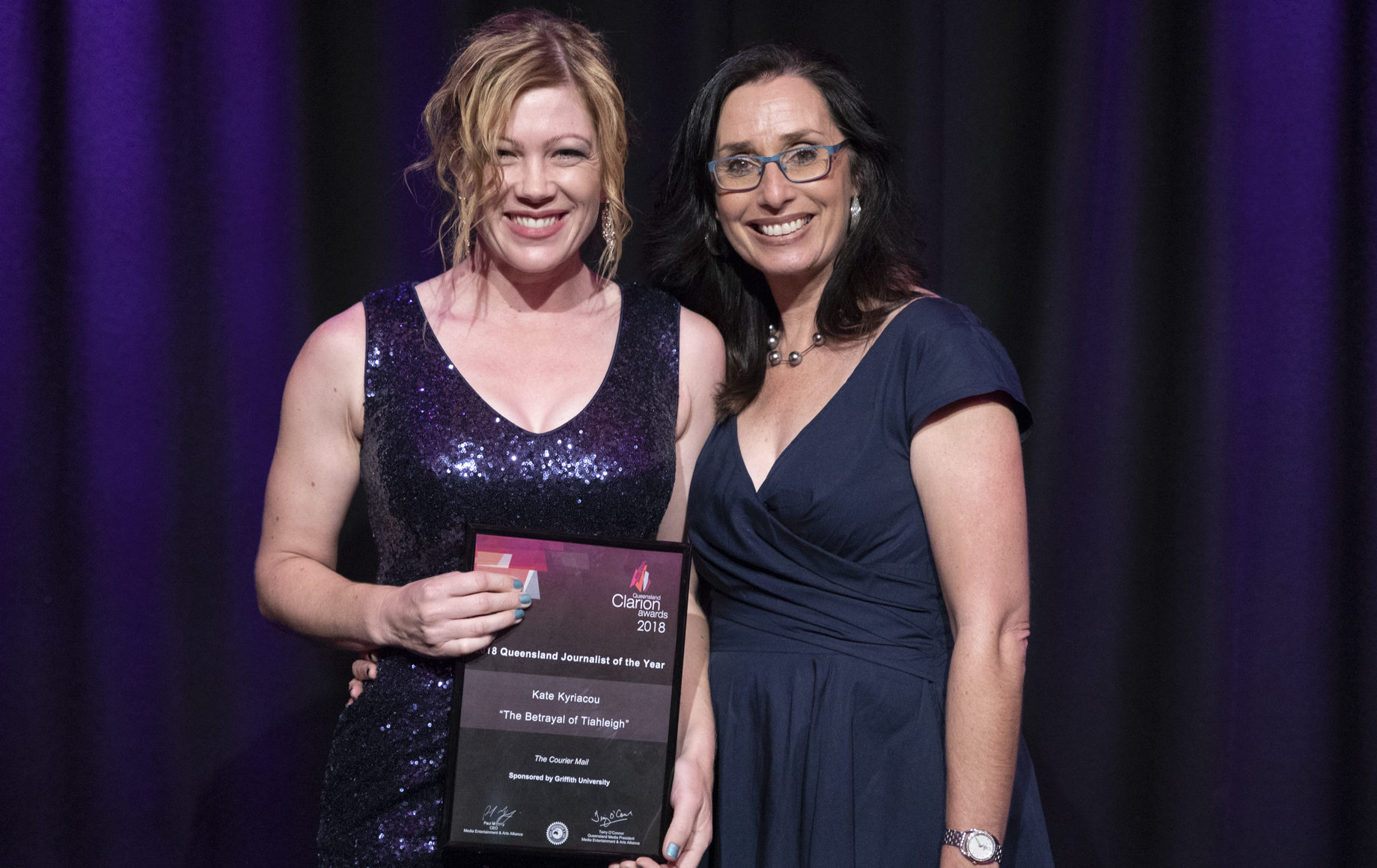 2018 Queensland Journalist of the Year, Kate Kyriacou (left), receives her award.
The Queensland Clarion Awards are the pre-eminent state-based awards promoting excellence in the media. The annual awards celebrate quality journalism, and reward a media professional whose commitment to excellence in media coverage best informs and entertains Queenslanders.
Click on the tab below to see the winners in the 2018 awards announced at a gala dinner in Brisbane on Saturday, September 8, 2018.
For more information: MEAAstateawards@walkleys.com