Tasmanian Media Awards
---
Winners announced in the 2018 Tasmanian Media Awards
---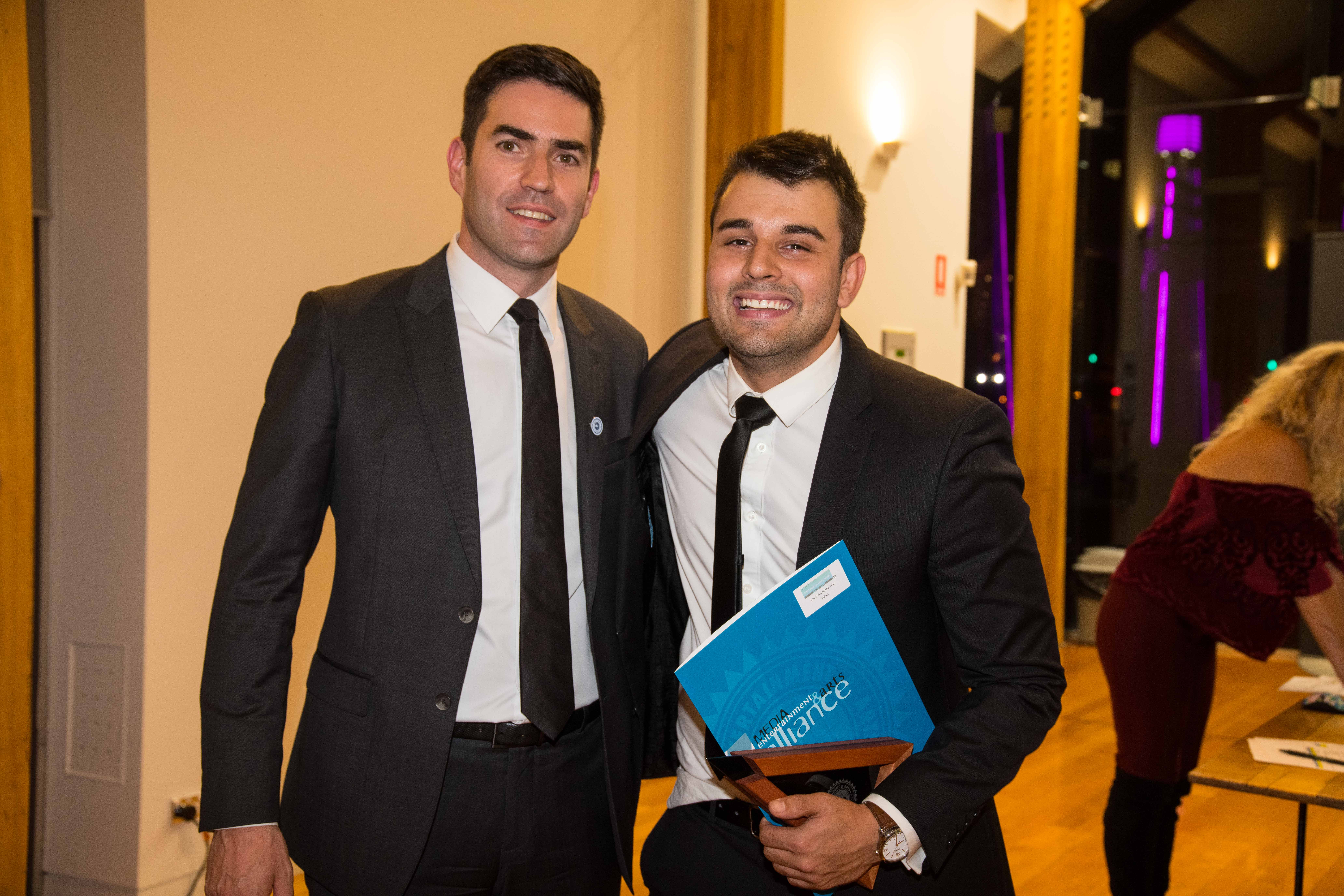 Journalist of the Year Richard Baines (right) with MEAA Victoria & Tasmania Regional Director, Adam Portelli.
The winners of the 39th Tasmanian Media Awards were announced at a gala cocktail presentation event on Friday, April 27, 2018 at Mawson Place, in the Waterside Pavilion, on the Hobart waterfront.
Tasmanian MEAA president Mark Thomas said the judges of this year's awards were extremely pleased with the quality of the 117 entries overall in the 12 award categories (see the list of winners below).
"Richard Baines was named Tasmanian Journalist of the Year for a second year running, which is tribute to his ability to break stories … and as one judge said, he was the 'must-watch' journalist of TV news on a nightly basis," Thomas said.
"Simon Bevilacqua, the former Mercury journalist and editor, was presented with the Keith Welsh award for his extraordinary contribution to the profession for more than 20 years," Thomas said.
He noted: "As newsrooms are put under resources pressure Australiawide, it is heartening to see the quality of journalism in print, television, radio and online statewide in Tasmania. We saw winners from across the spectrum and around the state.
"Journalists are breaking stories, holding governments – state and local – to account and bringing the Tasmanian public critical and policy-changing facts every day," Thomas said.
Click on the tab below to see the complete list of winners, finalists and the judges' comments.
---
For all inquiries, contact: MEAAstateawards@walkleys.com