Tasmanian Media Awards
---
Winners of the 2022 Tasmanian Media Awards
---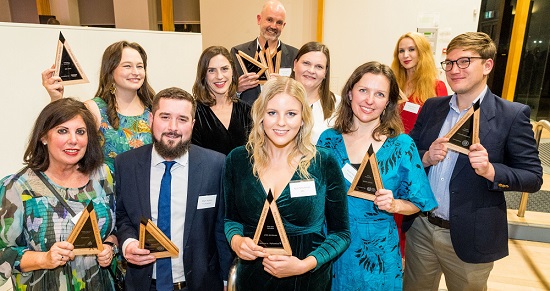 (Image: Alastair Bett)
The winners of the Tasmanian Media Awards were announced at a cocktail event in Hobart on Friday, May 27.
A panel of judges declared the ABC's Emily Baker the clear winner of the 2022 Journalist of the Year award.
"Emily broke exclusive stories and showed great bravery in bringing them to light and pursuing them, despite considerable pressure from both the Government and Opposition," the judges said. "She explained the significance of her stories, bringing them into context for a much wider audience. She was able to gain the trust of people to allow her to tell their stories. Emily's stories were original, impactful and had far greater reach than just the Tasmanian market."
MEAA's Regional Director for Tasmania and Victoria, Adam Portelli added: "Journalists continue to serve their communities by reporting on the issues that matter to Tasmanians. This year's entries have again highlighted the breadth and quality of journalism in Tasmania."
The Tasmanian Media Committee and MEAA congratulate all of the 2022 finalists and winners.
The Tasmanian Media Awards are an initiative of the Media, Entertainment & Arts Alliance and are the pre-eminent Awards for journalists in Tasmania. The Awards recognise and reward excellence and encourage professionalism through ethical reporting. 
For more information, please email MEAAstateawards@walkleys.com