Tasmanian Media Awards
---

Winners announced for 2019 Tasmanian Media Awards
---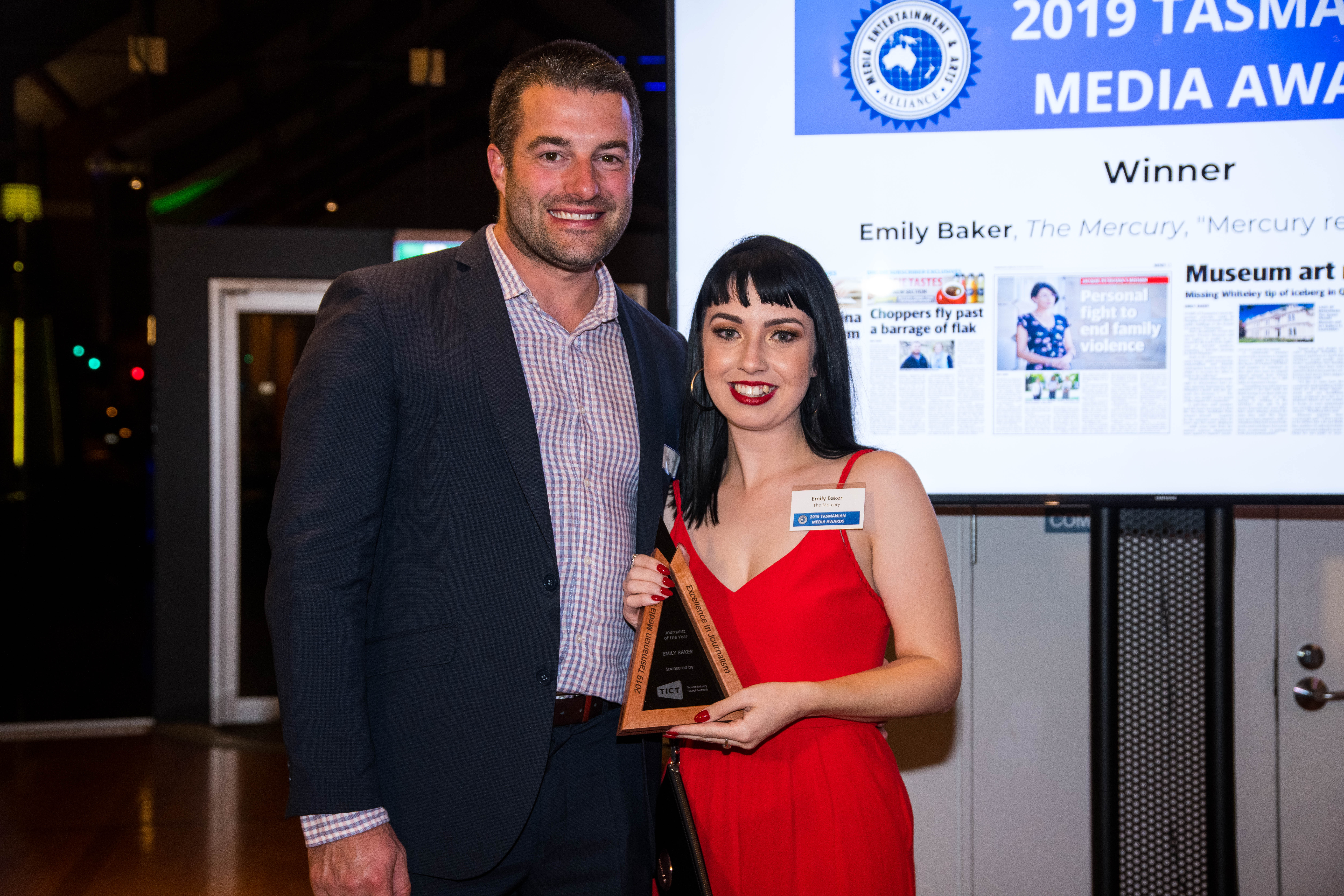 Journalist of the Year Emily Baker from The Mercury receives her award.
The winners of the 40th Tasmanian Media Awards were announced at a gala cocktail presentation event in Hobart on Thursday, May 9.
MEAA's Regional Director for Victoria and Tasmania, Adam Portelli, said the judges of this year's awards were extremely pleased with the quality of the entries overall in the 13 award categories*.
"This year's nominations featured important local stories and demonstrated that quality journalism is alive and well in Tasmania," Portelli said.
The Mercury's Emily Baker was recognised as Journalist of the Year for a body of work the judges said "included breaking news and a series of courageous journalism around the highly-political issues of foreign investment and tourism in world heritage areas".
Peter Gee was awarded the 2019 Keith Welsh Award in recognition of his outstanding contribution to journalism in the state for his work and leadership at the ABC, both on screen and behind the scenes.
The judges said: "Peter's influence on the ABC, and the media in Tasmania in general, extended far beyond his nightly broadcasts. The consummate professional on air, he was also a calm, reassuring presence behind the scenes, who was instrumental in helping guide and develop the careers of countless young reporters and producers. Even in retirement he continues to be a mentor and friend to many in the ABC newsroom."
* All entries must have been published, broadcast or televised through Australian media outlets in the 12 months from January 1, 2018 to December 31, 2018.