The MEAA musicians section represents Australia's professional musicians. This includes SOMA (Symphony Orchestra Musician Association), AFMA (Australian Freelance Musicians Association) and TOMA (Theatre Orchestra Musicians Association).
The MEAA musicians section aims to protect and develop the pay, conditions and professional interest of its members.
MEAA campaigns on workplace health and safety, superannuation, building a sustainable industry, building industry-wide standards for minimum rates as well as promoting the cultural and economic significance of music and musicians in our culture.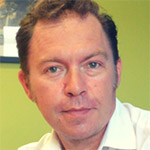 Bow Campbell is the director of MEAA Musicians. Prior to arriving at MEAA at the end of 2016, Bow spent five years as an organiser with the Community and Public Sector Union, working primarily with public broadcasters ABC and SBS. He previously worked at the Australia Council for the Arts, where he managed market development initiatives for the Australian contemporary music sector, and spent eight years in various positions at Australian music copyright agency APRA-AMCOS. Bow is an ARIA award winning musician and has been composing, performing, recording and touring original music for 25 years.

MEAA Musicians National Committee
Cameron Brook Musicians Federal President
Leon Gaer NSW President
Carl Polke VIC
Tania Hardy-Smith VIC
Francesco Lo Surdo WA
Ben Salter TAS
Why I'm a member…
 "Being a member of MEAA means I'm connected to like-minded people who care about contributing to a fair and effective work environment."
Tania Hardy Smith is a member of Orchestra Victoria.
"Being a MEAA member gives us all a voice in improving our workplace, and access to excellent professional and industrial advice when needed."  Cameron Brook is a member of the West Australian Symphony Orchestra.
Your MEAA is as strong as YOU make it.