WA Media Awards
---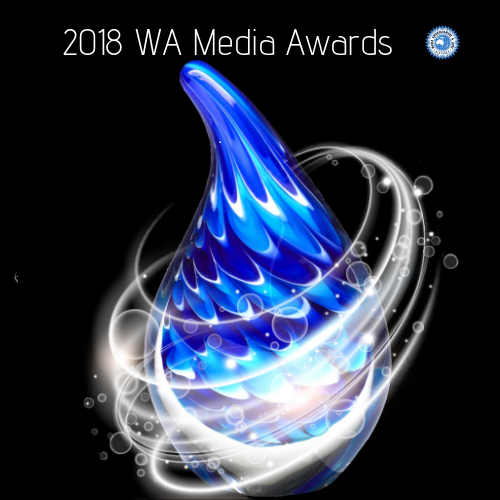 2018 WA Media Awards announced
---
The winners of the 2018 WA Media Awards were announced at the WA Media Ball in Perth on October 27.
This year's media awards attracted more than 280 entries and the judges said the standard of journalism entered for the awards was outstanding.
Gary Adshead of The West Australian was named the West Australian Journalist of the Year for his work exposing a series of misrepresentations by the former State MP for Darling Range Barry Urban about his past. The judges said this was "the sort of journalism all of us in the media should be striving to achieve". The judges acknowledged an extremely high standard of work across all the winners of each category, but Gary's work was "a level above the rest".
The Clarion Prize for the Most Outstanding Contribution to Journalism went to Cathy O'Leary who began her career in 1984 on a Perth suburban newspaper. In 1985, she was offered a job at The West Australian and very early on began to specialise in health reporting. The judges said: "In an industry that might sometimes be distracted by social media stats and 'clickbait', she continues to remind colleagues what the important issues are. Her multi-award-winning reporting has led to major changes, at state and national levels, within the health system and public health policy, in a wide range of areas… changes that will have a positive impact on the health of generations to come."
The Arthur Lovekin Prize for Excellence in Journalism was awarded to Tony Barrass of The Sunday Times for his story 'McCusker's Bid to Clear Child Killer'. The judges were impressed by Tony's meticulous, almost forensic, research into a potentially significant miscarriage of justice. "The well-crafted narrative keeps public attention on police and judicial processes, which remain an important issue in WA," they said.
MEAA congratulates all of the 2018 WA Media Awards winners. Martin Turner, WA MEAA Media section president said: "It is pleasing to see such a strong commitment to excellence in journalism as has been shown in the entry level to this year's WA Media Awards. It is equally pleasing to enjoy an evening with our media friends from across the industry to celebrate our work, and to demonstrate the enjoyment we get from such a noble and intellectually stimulating environment as the media affords us. Thanks in particular to our generous sponsors for supporting quality journalism and our judges for sharing their professional knowledge to determine winners," Turner said.
For more information: MEAAstateawards@walkleys.com