WA Media Awards
---
The 2018 WA Media Awards are open! See the important update about the 2018 Arthur Lovekin Prize
---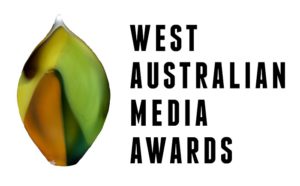 The 2018 West Australian Media Awards are OPEN. Enter your work published or broadcast between July 1 2017 and June 30 2018  Entry is free for MEAA members and $150 for non members.
The WA Media Awards are open to ALL journalists and photographers/camerapersons based in WA, or working for a WA-based media organisation. Enter here.
The winners of the 2018 WA Media Awards will be announced at a gala event at the Aloft Rooftop Ballroom and Terrace on Saturday, October 27.
N.B. 2018 Arthur Lovekin Prize – extension
Due to issues that have been identified in the submission form, the judging panel has decided in the interests of fairness to extend the submission date for the 2018 Arthur Lovekin Prize to 9am September 3 2018.
Applications submitted past this point cannot be considered.
Applicants must be current MEAA members and should send electronic copies of their submission and the Application Form (download the form here) directly to Jo Davies: jo.davies@uwa.edu.au.
No action is required for applicants who have already submitted and who have heard from Jo.
For more information: Anna Magnus 0423 363 725