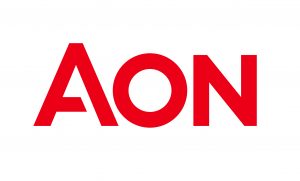 As a member of MEAA, you have access to competitive insurance products developed to empower and protect creative entertainment industry professionals against common risks.
MEAA's Insurance partner, Aon, understands the specialised nature of our members' businesses, and through its online quoting system, provides the following affordable and flexible insurance products to our members in less than a minute.
---
Individual Performers
Equipment Insurance
Cover for your work-related equipment; from photography and film equipment, to lighting and AV equipment.  Insurance can cover you for accidental damage and theft, and can cover the cost of having to hire equipment in an emergency if insured equipment is lost or damaged. You also have the choice of different levels of cover, with $5000, $10,000, $15,000 and $20,000 cover options.
Public Liability Insurance
Performers Insurance offered through Aon provides liability cover for third-party property damage and/or bodily injury (Public Liability Insurance).  This insurance covers you for liability incurred while you are travelling internationally (but some restrictions apply to liability arising in North America)
---

Film/TV, Audio Visual and Bands/Performing Groups
Combined Public Liability and Equipment Insurance
The Entertainment Insurance pack created for Film and TV Professionals is a combined insurance package of Public Liability Insurance and Equipment Insurance. The expert Entertainment team have developed this insurance package based on the risks commonly faced by Film and TV Professionals.
---
Photographers Insurance
Equipment Insurance
Public Liability Insurance
Studio Cover Insurance
The Photographers Insurance Package gives you the option of selecting any combination of the above three insurance products to meet your businesses' circumstances.
---
To get your quote, for insurance through Aon, visit the Aon website and select your occupation, followed by the type of insurance you're looking for.  It's quick and easy and there is no obligation to buy.
To download policy information about other insurance products provided as part of MEAA membership for freelance journalists, musicians and screen professionals, visit here.
© 2022 Aon Risk Services Australia Limited ABN 17 000 434 720 AFSL no. 241141 (Aon)
This information contained on this website is general in nature and should not be relied on as advice (personal or otherwise) because your personal needs, objectives and financial situation have not been considered. Before deciding whether a particular product is right for you, please consider your personal circumstances, as well as any applicable Product Disclosure Statement, Target Market Determination and full policy terms and conditions, available from Aon on request. All representations on this website in relation to the insurance products we arrange are subject to the full terms and conditions of the relevant policy.