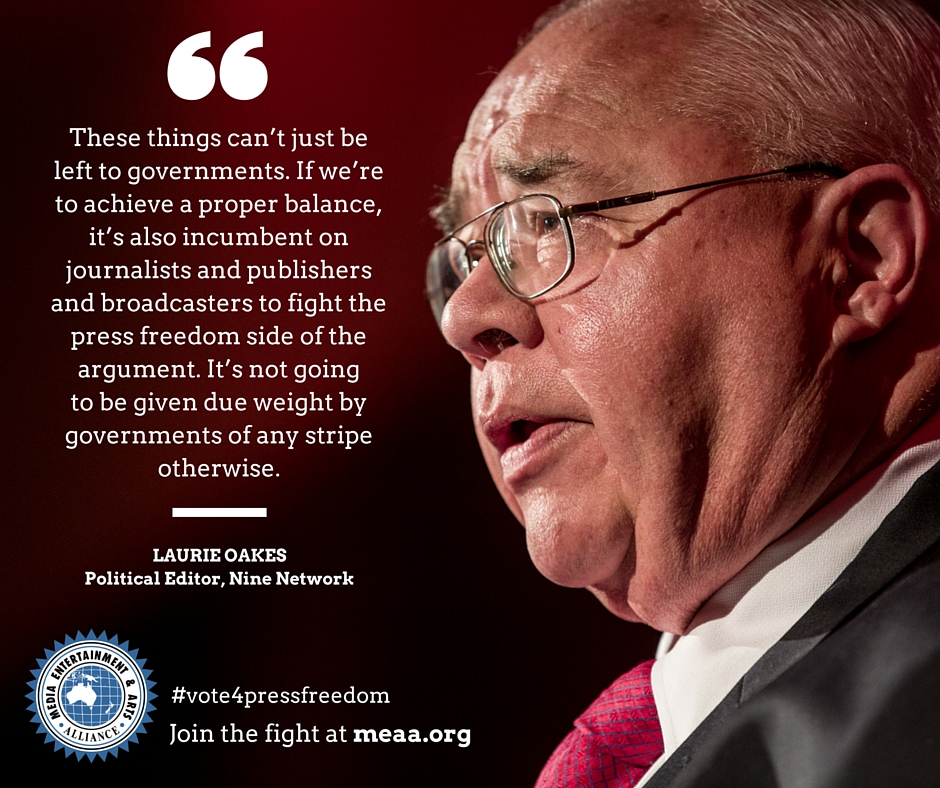 It goes without saying that in an open democracy, a robust free press is essential.
Press freedom allows journalists to scrutinise and report accurately on governments, big corporations and the powerful in our society.
Only with genuine press freedom can we, the voters, make informed decisions at the ballot box every couple of years. Without it, the public can be kept in the dark about what is really going on and what governments do in our name.
In Australia recently, we have seen changes that threaten to restrict press freedom, constrain the way journalists work, and muzzle legitimate news stories from becoming public.
It is no exaggeration to say that when these changes are combined, they represent the greatest assault on press freedom in Australia in peacetime and legitimate journalism in the public interest is being "criminalised".
And of course, press freedom is a global issue.
Around the world, our colleagues face government intimidation, restrictions on free speech, arrests and violence, and even death as they go about their jobs of exposing corruption, injustice and abuses of power. Worse still, the killers of journalists are getting away with murder because of the global problem of impunity.
Australian journalists working overseas are not immune from these attacks; just ask Peter Greste or the Four Corners team recently detained in Malaysia. But also think about the failure of successive Australian governments to bring to justice the killers of the Balibo Five, Roger East, Paul Moran, Juanita Nielsen and Tony Joyce.
Campaigning for press freedom, for the right of journalists to go about their business without harassment, persecution or censorship, is at the very core of the work of MEAA.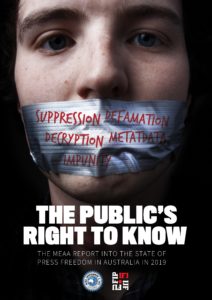 The Public's Right To Know – the MEAA Report into the state of Press Freedom in Australia in 2018, is available online.
You can also download a PDF of the full report here.
Press Gallery veteran Malcolm Farr: "This election campaign highlights the importance of shared information but it shouldn't just be an issue during the election campaign."
---
Fairfax political editor Mark Kenny: "Democracy itself is at stake here if freedoms that have existed, that have underpinned the democratic system, continue to be crimped."
---
Melbourne Press Freedom dinner, 28 September 2015 (including address by Laurie Oakes)
Sign up to keep in touch with the Press Freedom Australia campaign.
And follow the campaign on Facebook.