SA Media Awards
---
Winners of the 2019 SA Media Awards announced
---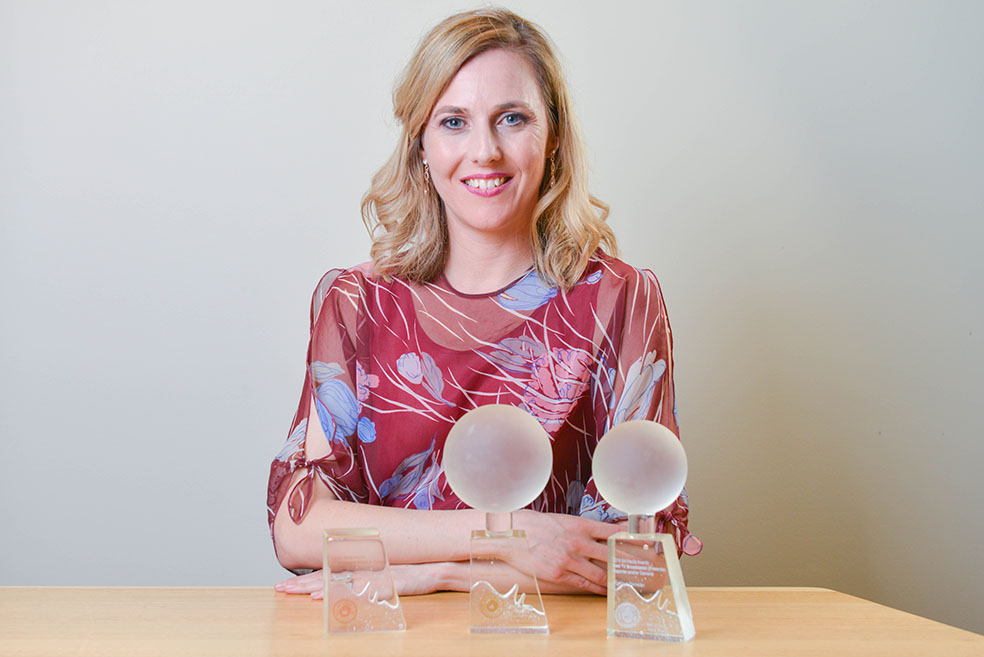 2019 SA journalist of the year Angelique Donellan.
The winners of the 2019 SA Media Awards have been announced at a gala presentation on Saturday June 1 at the National Wine Centre in Adelaide. MEAA congratulates the finalists and the winners in this year's Awards.
Angelique Donnellan was named Journalist of the Year for the second year in a row, as well as taking out the Silver award for Best TV Broadcaster and the Bronze award for Best TV Current Affairs or Feature. Donnellan's winning body of work investigated a range of issues, from those struggling to survive on the Newstart allowance, to the messy cleanup of a closed power station in Port Augusta, and stories that prompted a government review and Senate inquiry into the pet food industry.
Stan James was inducted into the Hall of Fame for a career that has taken him in many directions. From his beginnings as a copy by at The News, to a cadetship as a press artist, James worked in press art, then as a pictorial editor, moving into food and wine writing, and then film criticism. He was Mr Movies for The Advertiser, then Channel Nine and ABC, and he's rubbed shoulders with a galaxy of film stars. But he's perhaps best loved for his professional generosity, good humour and support for young journalists.
"This has to be the happiest time of the year in the media, the truly good news story," said SA Media Awards chair Samela Harris. "It is burnished with the brilliance of rising stars, of quality journalism, of courageous campaigning reporters and columnists and their counterparts in camera, who maintain excellence and strive for the best. It is almost painful at times to select winners because the level of competition is so high. These are the pros who take such pride in our media and give us cause for celebration.
"If the mainstream media is dead, as we keep reading on social media, then it is not happening here in South Australia."
For more information, please email MEAAstateawards@walkleys.com or phone Gemma Courtney on 02 9158 3822.