Make it Australian makes a splash in Canberra
---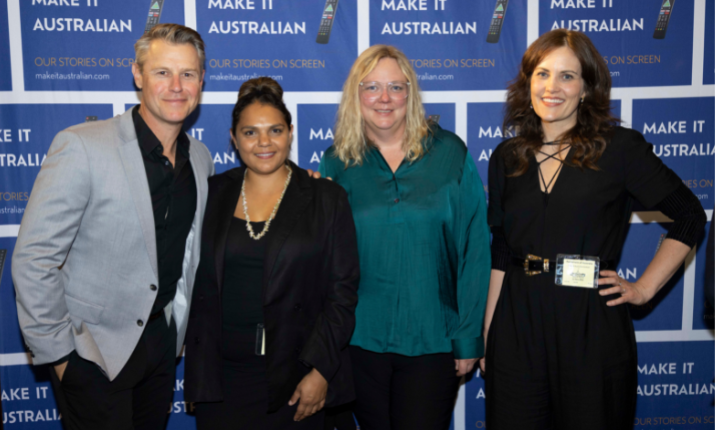 A Make It Australian delegation of actors, crew, writers, directors and producers delivered a direct message to politicians in Canberra this week: our screen industry needs urgent action to ensure streaming platforms like Netflix and Disney+ make an ongoing contribution to telling Australian stories.
The campaign is advocating for streaming platforms to be required to invest a minimum of 20% in Australian stories. This would be similar to rules already in place in countries like Italy, Canada and France.
"The amount of Australian-made drama, documentary and children's content on our screens has plummeted over the past decade due to relaxation of regulations, and it is time to reset for the future," said MEAA Chief Executive Erin Madeley.
"With more and more Australians subscribing to streaming services, the new government can begin to reverse this damage by introducing rules to ensure Australian stories get shown to our children and future generations of audiences."
MEAA members involved in the Parliament House visit included actors Bryan Brown, Rarriwuy Hick, Rodger Corser, Erik Thomson, Marta Dusseldorp, and Sigrid Thornton, costume designer Rita Carmody, and supervising art director Maxine Dennett.
At a function at Parliament House on Tuesday night, Arts Minister Tony Burke reiterated the Albanese Government's intention to introduce local content regulations for streaming services, and it should have happened a decade ago. "We can't go back 10 years but we can go forward," he said.
"It cannot remain the situation that you can be effectively broadcasting via the internet to Australia and the Australian content obligation doesn't exist. It just can't go on."