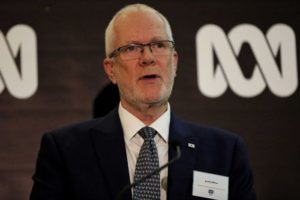 The resignation of chairman Justin Milne has worsened the leadership crisis at the top of the ABC which will only be resolved with a comprehensive public inquiry.
Staff members made very clear yesterday their disgust with the targeting of journalists behind the scenes from those who are supposed to uphold the ABC's independence.
This is not a one-off attack on the ABC's ...