Gold honours for SOMA stalwarts
---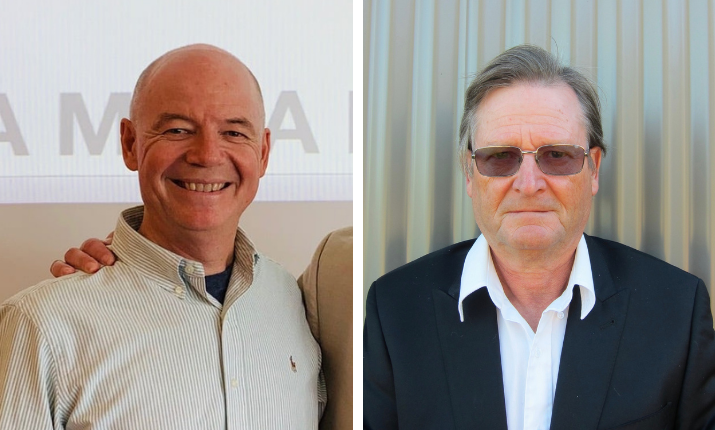 Two long-standing stalwarts of the Symphony Orchestra Musicians Association have been awarded Gold Honour Badges at MEAA's Federal Council.
The Federal Council meeting on Wednesday unanimously supported the honour being bestowed on former SOMA president Mark Bruwel and on Peter Jenkin.
Both men were members of the Opera Australia Orchestra until management made dozens of staff redundant last year.
The Gold Honour Badge is in recognition of outstanding union activism and can only be bestowed by the highest decision-making body.
Mark Bruwel was President of SOMA for five years until last year, and a member of the Executive since 2012.
Mark joined the Opera Australia Orchestra, formerly the Australian Opera and Ballet Orchestra, in 1988, playing both Tutti Oboe and Cor Anglais for the following 30 years. He was on Opera Australia's Education Committee supporting mentorship programs for both NSW Regional Conservatoria and the Sydney Conservatorium for 10 years. Mark has always held a strong interest in the workings of the orchestra, putting together The Art of Playing Second Oboe, and presenting at the International Double Reed Society in Granada, Spain in 2018.
But his union activism was just as important. Holding a keen long‐term interest in the industrial conditions of the working orchestral
musician, Mark was very active on several committees while he was playing in the AOBO/OAO, strongly advocating for improvements to wages and conditions over many years.
During his tenure, Mark represented SOMA at the ICSOM (International Conference of Symphony and Opera Musicians) Conference in Washington in 2016, and at the International Federation of Musicians Conference (FIM) in Montreal in 2017.
Peter Jenkin began his professional career at the age of 19 when he became Principal Clarinet with the State Opera of South Australia. He went on to perform with the London Sinfonietta, the Nash Ensemble, the Scottish Chamber Orchestra, the Chamber Orchestra of Europe, and L'Orchestre de L'Opéra de Lyon.
Peter has also been a guest Principal Clarinet with the Sydney Symphony Orchestra on numerous occasions.
From 2002 until 2020, Peter held the position of Principal Clarinet with the AOBO/OAO, while also teaching at the Sydney Conservatorium of Music. As an active solo and chamber ensemble performer, Peter has commissioned, performed and recorded many works, including by the eminent Australian composers Ross Edwards and Elena Kats‐Chernin.
Peter was heavily involved in the early days of SOMA when it broke away from the Musicians Union of Australia in the 1990s.
He is still an active advocate for musicians and orchestras, despite being one of 16 musicians who were so grievously made redundant from the Opera Australia Orchestra in 2020.