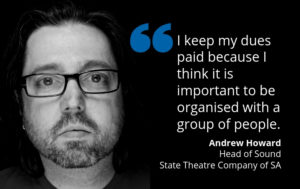 Andrew Howard is Resident Sound Designer and Head of Audio at the State Theatre Company of South Australia. He talks about his career and why he's a MEAA member.
How long have you been working in the industry and how did you get your start?
I started working in the theatre industry as a composer and sound designer in 2000 with experimental theatre ...