Theatre industry unites to continue safety campaign
---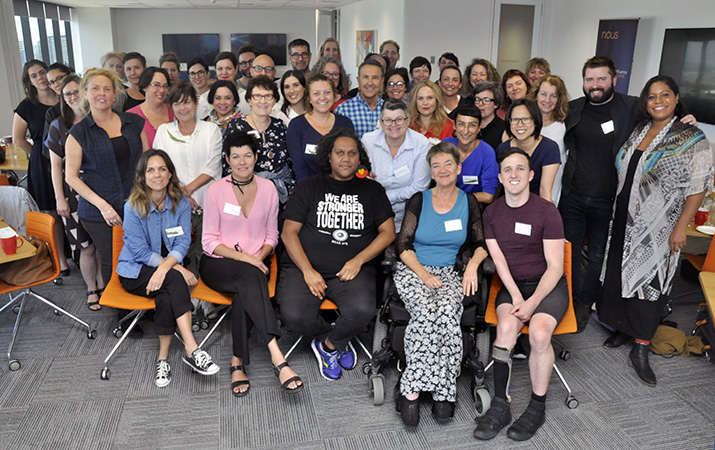 MEAA, theatre leaders, actors and crew will attend the second Safe Theatres Forum in Melbourne this weekend to continue industry-wide efforts to combat sexual harassment and bullying in theatrical workplaces.
Captained by freelance performing artists Sophie Ross and EJ Norvill, the Safe Theatres Forum is an opportunity for the theatre sector to gather and set the agenda for cultural change. This year the focus will also extend to mental health and wellbeing.
MEAA, representatives from every state theatre company, some small and medium theatres and artistic directors will meet with artists and crew to review actions since last year's historic Safe Theatres Forum.
The catalyst for the 2018 forum was a national survey conducted by MEAA of 1124 people working in live performance. At least 40% had experienced sexual harassment and a similar amount had witnessed it. But 53% of victims and 60% of witnesses said they had never reported sexual harassment, criminal misconduct or bullying for reasons ranging from worries about professional repercussions, a belief that they did not think anything could be done, fears that reporting would worsen the situation.
Since that time, MEAA has been working hard to promote safety at work. For example, in October 2018, we launched the Equity Health Database. In March 2019, we launched the member online wellness portal at our health and wellbeing conference, Ways to Wellness . We're also trialling a new position of Equity Mental Health First Aider on Harry Potter and the Cursed Child and are in discussions with the Arts Wellbeing Collective to develop a specialist training module for the performing arts. We continue to monitor the roll out of the entertainment industry Code of Practice to ensure that performers and crew are properly trained and inducted into their rights and responsibilities. The Code must not just be a punitive document or a defence tactic used by employers to mitigate legal risk. Contact your organiser in your local branch to tell us what you think.