Australia's entertainment industry unites to prevent discrimination, harassment, sexual harassment and bullying
---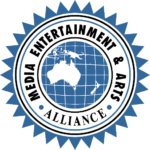 Today, the leading organisations representing the Australian entertainment industry have released industry codes to prevent workplace discrimination, harassment, sexual harassment and bullying.
Live Performance Australia (LPA) and Screen Producers Australia (SPA) released mirror codes that will take effect on 3 September 2018. The Media, Entertainment and Arts Alliance (MEAA) worked closely with Live Performance Australia and Screen Producers Australia in developing the industry codes. They will be accompanied by education campaigns and industry training.
LPA Chief Executive, Evelyn Richardson said, "It's important for our industry to have consistent standards and practices that provide safe and respectful workplaces for all our workers. While many of our members already have policies and procedures in place, we see a vital role for providing an industry code and tools that can be implemented by companies irrespective of company size, capability or resources. This code is a part of our commitment to driving meaningful and long term cultural change."
"Everyone has the right to a safe workplace. The Screen Industry Code will provide producers with practical tools to create a safe and positive work environment for all workers in our industry. We are united and committed to this cause," said Matthew Deaner, CEO of Screen Producers Australia.
"These changes are necessary to ensure that everyone in the industry gets the message about making our workplaces safe and inclusive for all," said MEAA chief executive Paul Murphy. "The processes in the new policy are crystal clear and will lead to better workplaces throughout Australia's entertainment industry."
Download the Screen Industry Code here.
Download the Live Performance Industry Code here.

399.95 KB 140 downloads
Last update: August 8, 2018