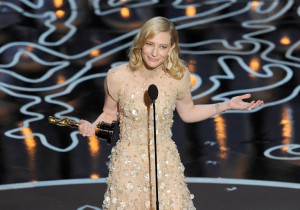 While accepting her Oscar Equity member Cate Blanchett used her speech to encourage Hollywood to make more films with "women at the centre".
"Audiences want to see them. In fact, they earn money," the Blue Jasmine star said while a television audience of over 40 million watched on.
Blanchett's comments that films about women are still seen as "niche" appear to be ...