Ten top tips - Marisa Ross
---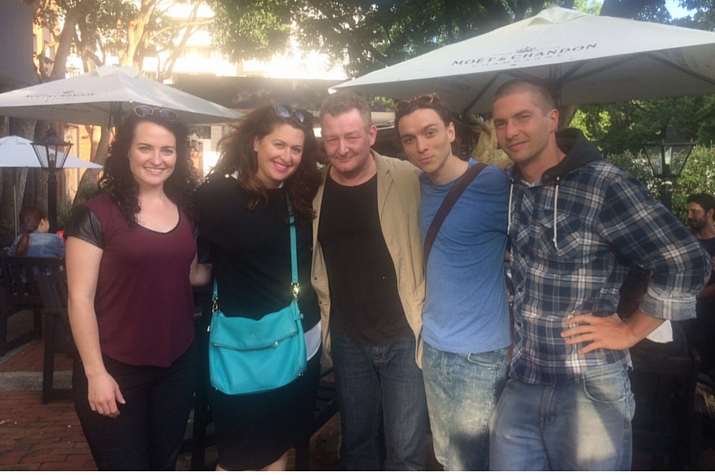 US casting director Marisa Ross shares her ten top tips for audition success.
Marisa Ross is a casting director working in both Chicago and Los Angeles. Marisa prides herself in her knowledge and discovery of up and coming comedic talent. Currently, she is Executive Director of Casting & Talent The Onion and all of it's subdivisions (Clickhole.com, Onion Labs, Onion Studios, Onion News Network). Marisa is also the Co-Casting Director on the new NBC drama Chicago Med and the pilot The Chicago Project for Showtime. In 2015, she was contracted to do all the pilot searches in Chicago for both NBC and CBS Studios. In addition for the 2015 season, Marisa was also the Chicago Casting director on Love is A Four Letter Word, a drama pilot for NBC. She is best known for her work casting How I Met Your Mother. Marisa has been the Casting Director on numerous Television Series including GREEK, The Goodwin Games, Tracey Ullman's State of Union, Romantically Challenged, The Winner, We Got Next, Hollywood Residential, American Body Shop, The Showbiz Show with David Spade and Campus Ladies.
1. Really love it. Acting is such a hard profession, where you are constantly told 'no' without ever really knowing why. It takes a lot of love and passion for acting to push through the negative.
2. Undertake education and training. It takes more than talent to make it. It takes skills, dedication and artistry. Hone your craft; become the absolute best you can be.
3. Listen carefully. This goes beyond listening to your scene partner or the casting director. Listen to everyone on set. Listen to how they are creating the shot. Listen to the writer. Listen to the producer. Listen to the hard-working production assistant.
4. Respect everyone's time and be kind. Everyone is working really hard – your agent, your agent's assistant, the casting director, the assistant, the ADs on set, the costume assistant, the whole crew. Everyone should be treated with respect.
5. Do your research. Everything is online. Read Deadline.com. Research people on IMDb. The information is out there. You should know the tone of projects simply by researching who wrote them, produced them and so on. The more you know, the better prepared you will be.
6. Look after your health. It can be very stressful and that can take its toll on you. Plus sometimes we get caught up in the 'being thinner is better' ideal. Take care of yourself. Be who you are, not who you think the ideal is. Be the healthiest version of yourself.
7. Put yourself out there. No one will know you're funny if you're just sitting around waiting for the phone to ring. Get out there. Perform. Make videos and generate your own work. If it's great, people will take notice. Trust me.
8. Network. I wish I could say that doesn't matter. But it totally matters.
9. Always give 100 per cent. This applies even after you have been through eight auditions and two network tests, and have finally booked that series regular role. If you don't give 100 per cent, the role is never secure.
10. Good luck! I mean it. Sometimes, when you finally book that huge job, it's like winning the lottery. It's that way all across the board. When I booked my first pilot as the sole casting director and no longer an associate, I cried, I was so happy. I worked so hard to get there. You will get there, too.