Need help? Seek it out
---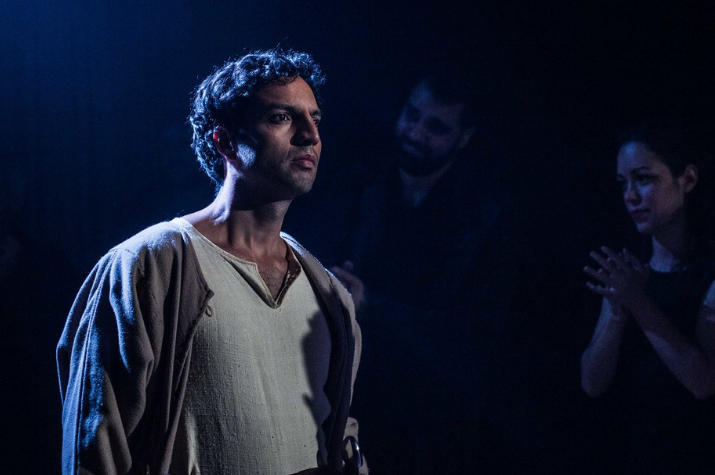 Francisco Lopez, new co-chair of the Equity Wellness Committee, wants actors to know it's ok to seek help maintaining their physical, and mental, health.
Eight years ago, I was not an actor.
I was working as a manager in a Melbourne city hospital, having just been promoted, reporting to an Executive Director, earning a six-figure salary, and about to take out a mortgage. Outside looking in, I was on the right track – especially having been an immigrant child, whose parents "sacrificed everything for the future of their kids". Yet something didn't feel right. George Michael spoke for me best when he said, "there's someone I forgot to be!"
Growing up, I had been good at fitting the mould, ticking the boxes, and excelling academically. But nearing the end of my twenties, I felt so far from fulfilling my inner dreams. I wished to be a performer, but had never believed it was an option for me. I longed for a loving relationship, but had never dated anyone longer than a couple of months. Something had to give – but all I knew was that the answer was outside my understanding.
Today, I'm married to a beautiful man (we've been together four years, and married two – thank you New Zealand!), and I'm building a career as an actor and storyteller. Most importantly, I feel in charge of my life. I own my decisions and the direction in which my life is headed.
It hasn't been easy getting to this point. I couldn't have done it without developing a growth mindset, learning to take ownership of my story, and prioritising my personal wellbeing. Knowing that the answers were outside of my grasp forced me to seek out information, knowledge and, above all, help. From learning to analyse a script, to creating yearly budgets, to facing up to childhood traumas, I have been blown away by the resources, individuals and organisations available to us when we decide to seek them out.
Joining the Equity Wellness Committee is important to me because of the particular challenges actors face in looking after their physical and mental wellbeing. Many of us do not have regular work or income. The work itself asks us to explore our inner life and we must be prepared to face uncertainty, rejection and criticism. My wish is that every actor knows that it is OK and important to seek help, at any time. Find a GP that gets you and speak to them about your wellbeing goals. They will in turn enlist the help of other professionals and services. Australia has a wonderful health system – make the most of it.
THE EQUITY WELLNESS COMMITTEE HAS RELEASED A NATIONAL LIST OF GPS, PSYCHIATRISTS AND PSYCHOLOGISTS WHO HAVE SELF-IDENTIFIED AS HAVING A SPECIAL INTEREST IN OR AFFILIATION WITH THE ARTS AND/OR ARTISTS. YOU CAN DOWNLOAD IT HERE UNDER "WELLNESS KIT".
Francisco Lopez is a recent NIDA graduate whose credits include Alan Ball's All That I Will Ever Be at Chapel off Chapel and Jason Raftopulos' feature film West of Sunshine.