Advice for Hollywood hopefuls
---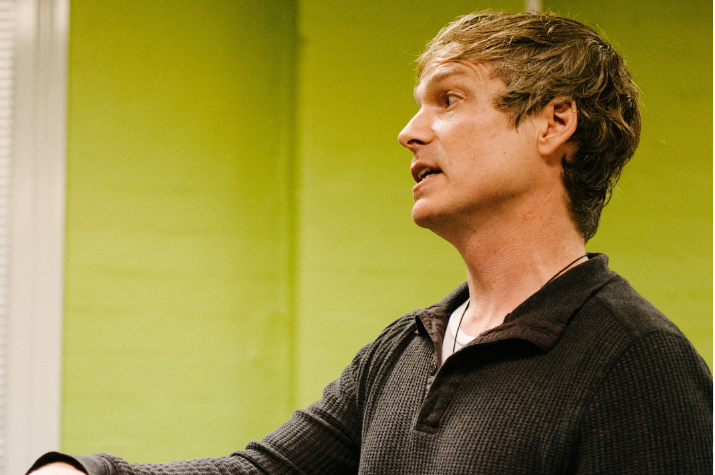 Veteran LA talent scout Jason Siner shares his inside knowledge to maximise your chances of breaking into the US screen industry.
I first set foot in Australia 12 years ago. It was intended to be a holiday break from my entertainment-industry life in Los Angeles, but Australia was love at first sight. The result was that I melded my career in Hollywood into my passion for this wonderful continent/country/society, and began what would become eight years of working with Australian actors to help them make the jump to the Hollywood market.
It was a magical time, when every Australian and their mother were rushing over to Los Angeles in the pursuit of stardom, and Hollywood was rolling out the red carpet for this suddenly accessible pool of talent from down under. A time when US managers and agents would make room in their schedule to meet any actor with an Aussie accent who could flip the switch into generic American. A time when professional work visas (O-1) were quickly and effortlessly approved for foreign actors, with just a slightly finessed resume. It was a golden time for Aussies to pursue a career in the US film and television industry, and many succeeded.
That time is over. While there is still the opportunity for an Australian actor to make the transition, it is monumentally more difficult to be successful. Work visas have become far harder to obtain and the majority of production companies refuse to even look at foreign-born actors unless they are a citizen or have a Green Card (resident work visa). Managers and agents are reluctant to take on Australian talent unless they are well-established already. Many who arrived during the golden years will still get a look, but most actors trying to break in for the first time are out of luck.
You are probably thinking: "Thanks for stomping on my dreams, Jason", or reflexively firing off a "but I know this one actor who…" defence. Look, I want to enable you. I want you to reach your goal, but you won't do that with your head in the clouds. There are plenty of shady individuals and companies in Australia and the US who will sell you the fantasy, charlatans who will puff you up after charging a hefty fee and send you flying off to LAX with stars in your eyes. Then, six months later, you'll be selling your furniture for a pittance and begging for someone to take over the lease on your car, like so many other Aussies I've seen. Don't be set up to fail. Be grounded. Be smart. Know the business. Be prepared.
How? Well, I can't get too specific, because every actor's situation is different, but there are common truths and strategies. These are beyond the basics – be trained, have a reel, a perfect standard US accent and so on. The following list will give you some important things to think about.
Stay true to yourself. An on-camera performance is more about the persona than the acting. Your onscreen presence will dictate your success; your off-screen personality will help create opportunities. Don't try to be what you imagine people want you to be. Just be the best 'you' you can be and bring that person fully to every role. It won't be right for many roles, but those roles aren't right for you anyway. Be honest with yourself about who you are, and unashamedly let that person shine. If you don't have it, you don't have it; but if you have it and don't show it, you also don't have it.
Be selfish. If you are going to make this big move, do it on your terms. Don't arrange it around anyone else. If you let other people dictate the when or how, you will not make the necessary decisions to put yourself in a position to succeed. Sounds harsh, but it's a selfish business. The last thing someone wants to hear in the industry is that you need this time off for this person or you need to fly here for that person. Being there for just yourself means you are always focused on what you need and available to take advantage of an opportunity when it arises.
Seek a mentor/advisor. Being selfish does not mean going it alone. Get advice from professionals who work on the business side of the US industry. They are the ones equipped to give you the information and tailor-made advice that is right for you. Too often, actors do not seek this professional advice or instead listen to other actors who only have outsider knowledge based on their one-sided interpretation of the path their career (or lack thereof) took. No two actors take the same path, so why ask them how they did what they did? You need to find someone, preferably a US talent manager, who has successfully guided people from where you are to where you want to be. Never try to retrace someone else's path and never take advice from anyone who says they have a magical formula that everyone can use to find success. It just doesn't work like that.
Move to Vancouver. Remember how this article started? Why in the world do you want to move to Los Angeles, a city that eats up thousands of actors for every one Margot Robbie? (Who, I remind you, made the jump at the beginning of the golden years.) Vancouver, Canada, is a hotbed of US film and television production. Top US shows film exclusively in this beautiful city and it is much easier to break in and get seen than in Los Angeles.
Australians can obtain a full work visa for a few hundred dollars, instead of the thousands wasted on the O-1 for limited work privileges – and that's if you even manage to get one. I've helped many an Aussie make this transition. Actors who have gone from barely being seen to booking recurring roles within months of arriving. So it should be a no-brainer to move here for an Australian wanting to start an on-camera career in the US industry. Then, when the time is right, you've done your work and become established, Los Angeles will come calling. It's only a three-hour flight away.
All this is just a start, but please do your research. Don't let your talent go to waste, but also don't waste your life (and money) banging your head against the wall. Do it right and set yourself up to achieve your dreams and reap the reward of being paid to play make-believe.
Jason Siner has more than 25 years of experience in Los Angeles, as an actor, in casting, as a talent-development specialist, talent agent and talent scout to top-tier LA managers and agents. He spent eight years travelling Australia and New Zealand, scouting talent and lecturing at top acting schools, including NIDA, 16th Street Actors Studio, WAAPA, Howard Fine Acting Studio and Toi Whakaari. He is currently focused on creative projects of his own, but always makes time to point talented actors in the right direction. You can contact him through his 'Jason Siner – Talent Scout' page on Facebook.