Momentum building for cultural change in live theatre
---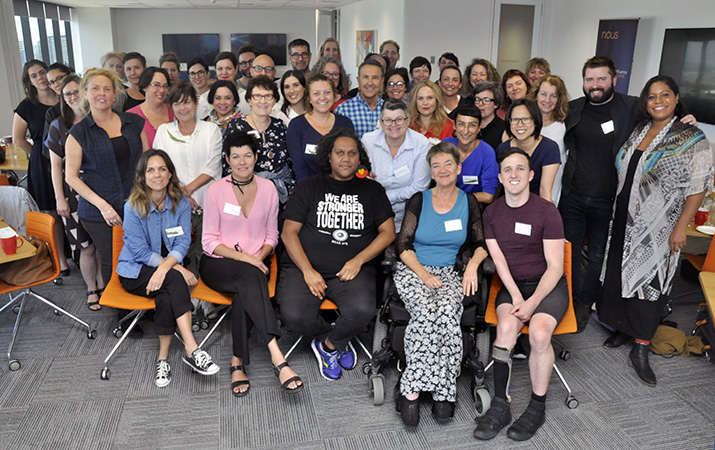 About 50 representatives of major, medium and small theatre companies, performers, crew and other industry stakeholders came together in Melbourne last weekend for an unprecedented forum dedicated to addressing harassment, discrimination and bullying in Australian theatres.
The forum was instigated by independent artists and organised by the MEAA and Artists for Safe Theatres.
It follows MEAA's national survey of more than 1000 theatre workers last year which found 40% had experienced sexual harassment and a similar number had witnessed it. Since then, there have been several high-profile cases involving allegations of inappropriate conduct in a live theatre context.
MEAA Equity director Zoe Angus said the two-day forum had been a valuable contribution towards lasting cultural change but it was important it now be followed by concrete action and commitment from stakeholders.
The 12 theatre companies who attended, including the nine members of the Confederation of Australian State Theatres (CAST), have agreed to harmonise their policies and procedures to create a common framework which can be adopted throughout the industry.
There is also a shared commitment to the Live Performance Australia code of practice, once it is finalised.
"The collaboration across the board is a sign of how seriously our industry is taking the need for cultural change," Angus said.
"It is now essential that the momentum is not lost as there is much work still to be done before we can declare we have made workplaces safer from harassment, discrimination and bullying.
"If the performers and crew we represent are to have confidence that real change has taken place, there will need to be concrete action to turn the commitment shown at this forum into effective policies and procedures at the workplace level.
"Moving forward, Equity will be seeking to ensure that theatre companies put in place transparent and accountable procedures for dealing with complaints about harassment and bullying."
Ms Angus said there should be a first preference for mediation and problem-solving; procedures for referring matters to external agencies where appropriate or necessary; systematic record keeping; respect for the rights of all parties to a complaint, including natural justice, and provision of support by their chosen representative, such as a union.
To prevent unacceptable behaviour, MEAA believes the expected standards of conduct should be clearly spelt out both in writing and verbally to all persons engaged by the theatre company, with a particular focus on an induction in the first week of rehearsals.
There should also be regular welfare checks with cast and crew during the run of a show to ensure policies are being adhered to and if there are any issues arising, and written agreement by people engaged to comply with the code, says MEAA.
"There is much work to be done, but what this weekend's forum has demonstrated is that we all share a commitment to work together and we are confident that real progress will be made to making our workplaces safer," Angus said.
The forum is part of an ongoing conversation to achieve lasting cultural change and the participants expect to reconvene in 12 months to report back on progress.
The participants have released this joint statement to summarise their shared aspirations coming out of the forum.