Interview with Rose Byrne
---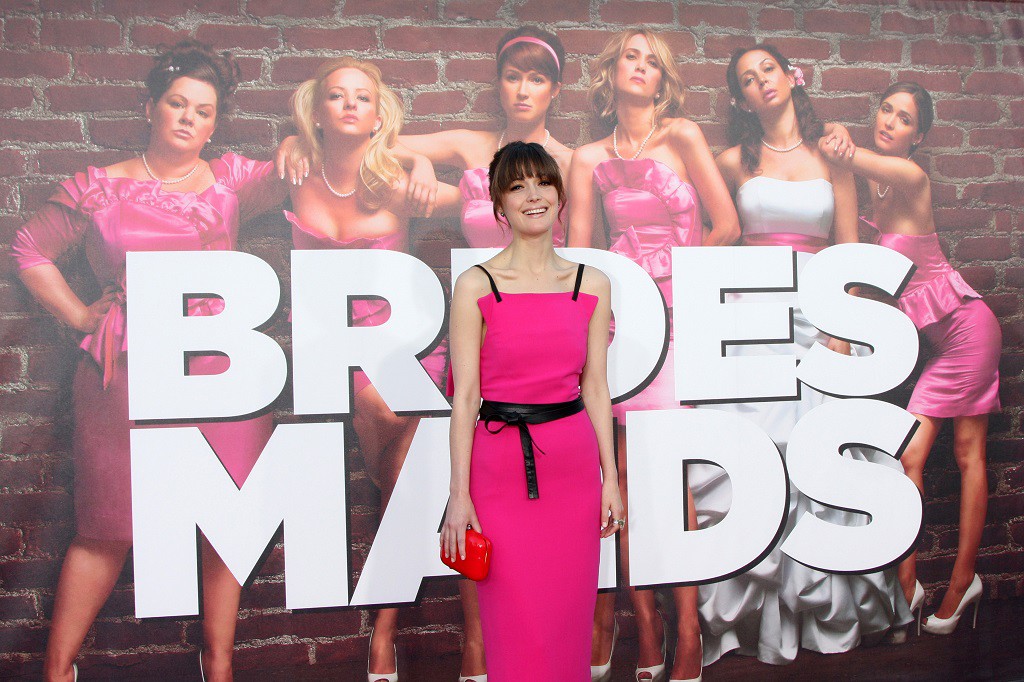 Equity member Rose Byrne talks about mining for laughs, why funny women are such a talking point and shares her tips for up and coming performers.
Rose Byrne's impressive list of credits can easily make you forget that once upon a time she was a struggling Aussie actor like any other.
"There was plenty of rejection," says Byrne. "I auditioned for a few of the big drama schools – Nepean, WAAPA, NIDA – and didn't get in to any of them. I was really disappointed with myself. I wasn't quite sure if I'd be legitimate without training for three years in a more traditional sense."
Instead, Byrne studied an arts degree at Sydney University.
"I still have great memories of those days: studying, working, auditioning. Just being a jobbing actor trying to figure out life after high school."
But auditioning was always nerve-racking for Byrne.
"I grew up in Balmain in Sydney, so I remember getting the 389 bus over to Darlinghurst for auditions at Mullinars. I remember, you know, how exciting it was going there for castings and how scary it was as well. I was always incredibly nervous."
Although Byrne studied at the Australian Theatre for Young People from the age of eight and was cast in Australian film Dallas Dolls at 13, her breakthrough role wouldn't come until many years later.
"It was thrilling to be cast in Two Hands. That role changed my career and my life," says Byrne of the 1999 film in which she starred alongside Heath Ledger.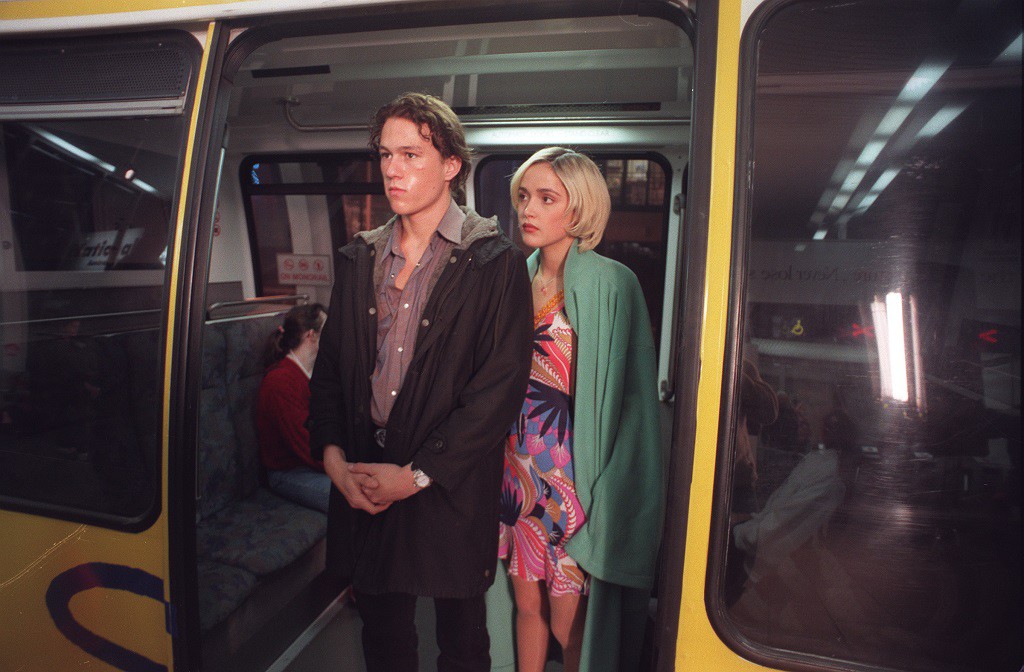 Rose Byrne with Heath Ledger in"Two Hands".
"I traveled a lot with that film. To Sundance. To LA. Personally and professionally it was a turning point."
The great roles kept coming.  Byrne's big international break would be a leading role in US TV series Damages, which landed her two Golden Globe and two Emmy nominations.
"As a female, not to bang on about that, but the roles aren't as available to us - the really great roles anyway. So I feel really lucky to have done something like Damages with Glenn Close for five seasons. It was a great period in my life."
When Byrne played uptight Helen in the hugely successful Bridesmaids a few years later, she further cemented herself as an international star.
"I had done Troy and Damages and very sort of earnest stuff, so it was nice to get to show another side of myself. I had no idea it would be so successful. If there was some formula to this business every film would be a success, but there's not. As an actor you have so little control over that stuff. I just focus on a role is a role."
In the media, much was made of Byrne's – and the rest of the female cast's – comedic talents.
"It's not like when there's a movie with Will Ferrell and Mark Wahlberg, everyone's saying 'Can you believe there's a funny movie with two guys?' You know, that never happens. So it's really kind of indicative of where we are at.  That it's still this miraculous event when there are funny women."
Because she was "very naive", the sexist commentary surprised Byrne.
"I had no idea when I was filming that when we were doing press that's all we'd talk about. I didn't even think about that. But people just could not stop talking about it. It was really an eye-opener. I didn't realise that it would become such a talking point. I'm surrounded by funny women. I laugh at women all the time. I love shows like Girls. It's not something I ever have an issue with or think about."
Since Bridesmaids, Byrne has continued to impress with a diversity of roles in films such as X-Men: First Class, The Place Beyond the Pines, I Give It a Year, Neighbours, Adult Beginners, This Is Where I Leave You and Unity.
Most recently she teamed back up with Bridesmaids director Paul Feig and co-star Melissa McCarthy for action comedy Spy.
"Paul and I had a great conversation about what his idea was for this character. He's really collaborative, which is a great experience as an actor.  You get to create something with him. I just started to have ideas of who I thought she was and how she would look, and the comedy around that, and thought the physicality of a character like that could be really funny. She's really kind of a psychopath so it was funny. It was really great to bring reality to a very extreme character."
As well as a multitude of screen roles, Byrne has also found success on the stage. Last year she made her debut on Broadway in You Can't Take It With You.
"It was thrilling and so incredibly fun and addictive, particularly with the comedy, mining it every night for more laughs. And it was a really situational comedy too. It's a really great sort of set-up. It's a very clever play. So we consistently got to discover it again each night," says Byrne.
"You really have to come on at 150 per cent energy. Whereas, you know, with film and TV you can pace yourself a little bit more. That was the adjustment I had to make, having not been on stage for 10, 12 years. Theatre is not for the faint of heart. Physically, it's sort of using your whole body and your voice and it's a very visceral kind of experience, which I loved. I was really craving to do it, having done a lot of film and TV. I was really wanting to get back into my body."
Despite her successes on stage and screen, Byrne seems shy and incredibly modest.
"I know I sound very insecure," she laughs. "I've been so lucky. I've had such a great career and I'm so grateful and thankful.  I can be a little pessimistic, which is very dull, and my family are always telling me to cheer up. But I think it's that streak in me which is always like, you know, the business is littered with wonderful, incredible actors that were once beloved and you don't see anymore. I'd probably benefit from being a little more up-beat about the whole thing!"
Earlier this year Byrne and group of close Australian friends, including actor Gracie Otto, launched a production company with an emphasis on creating "complicated, great lead roles for women". Byrne will be the executive producer of the company's first production Seriously Red. Next year she will appear in another film from the blockbuster X-Men franchise.
"I would love to get back to Australia. If I fell in love with a project and I could make the scheduling work, I would be there. I did The Turning a couple of years ago. I really wanted to be part of it and it was such a great project, a very fruitful experience."
So does Byrne have any advice for young actors hoping to emulate her success?
"My pointers are ridiculous," she laughs. "I wish I'd had a car that had air conditioning. I'd arrive at an audition sweaty and red in LA, trying to budget on this really bad car that had no air con and was going to fall apart. I was like, why didn't I just help myself a bit more? That may be just my personal shortcomings. I'm sure they're a lot smarter than I was."
One of Byrne's less "ridiculous" tips is to "prepare, prepare, prepare".
"Prepare as much as you can, because the room will always throw you and it will always be strange. Just prepare as much as you can with what you have, and the things you're in control of.
"I think after a job you just sort of have to leave it. I mean after the audition you just have to move on as best you can, which can be really hard.  It's a great thing to always remember acting is reacting, which really helps take the pressure off you. The answer's always in the other person, always in the other person, always in the other person, I think, for me. That is a really great grounding thing, whether you're in audition or a scene or whatever. That's something I always go back to."
This is an edited extract of an interview that appeared in the Winter 2015 edition of The Equity Magazine.