Fresh faces elected to Federal Council
---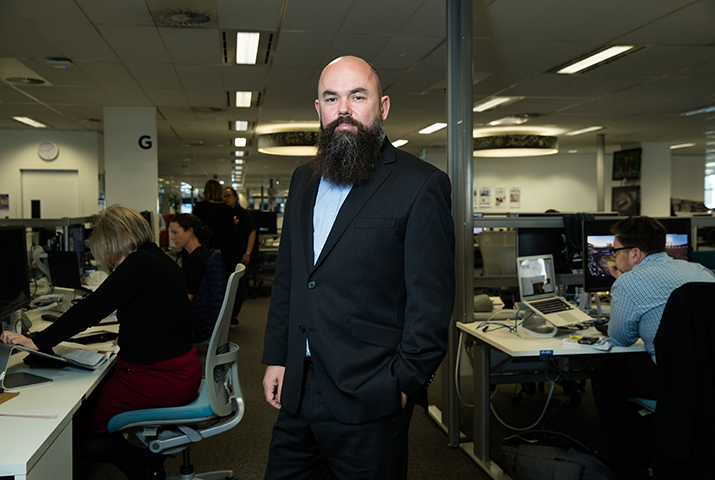 MEAA's peak representative body will have an injection of fresh faces with 32 new delegates to join the Federal Council following last month's elections.
MEAA's Media section has a new president in Marcus Strom, who was elected unopposed after the retirement of Stuart Washington. Strom was until recently science editor at the Sydney Morning Herald and is now working as a science communicator and media adviser.
The presidents of Equity and the Entertainment, Crew & Sport sections, Chloe Dallimore and David Turnbull, have been re-elected unopposed, as has federal president Simon Collins and Musicians federal president Cameron Brook.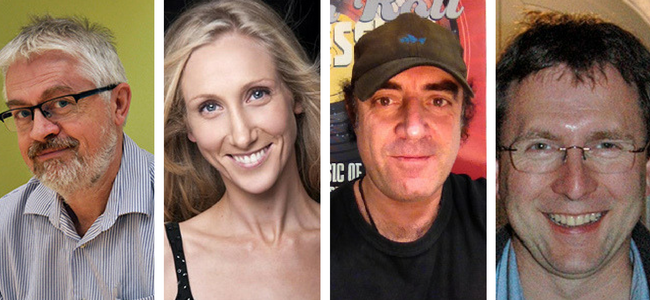 From left: Federal president Simon Collins, Equity president Chloe Dallimore, ECS president David Turnbull and Musicians president Cameron Brook.
Media also has a new vice-president, ABC journalist Karen Percy, who joins ABC colleague Michael Janda; while Dallimore will be joined by vice-presidents Abbe Holmes and Jonathan Mill. Sue Marriott continues as ECS vice-president.
Strom said the priorities of MEAA's National Media Section would include using the Senate inquiryt into public interest journalism to campaign for changes in the industry, including forcing distributors like Google and Facebook to contribute to the costs of the news they carry, and better funding for public broadcasters.
"We cannot let the crisis of journalism's business model impinge on our livelihoods when media bosses continue to take home fortunes in bonuses, shares and salary," he said.
"MEAA must also continue our resistance to attacks on press freedom at home and abroad."
Strom said he was pleased to be joined on the NMS by more women and freelancers, and over the next two years would strive to further diversity within the union and the industry.
"As more of our members make the shift into communications roles, MEAA must adapt so that we are the natural home for media workers throughout their career," he said. "That's why we will be developing our CommsPro section and seeking better ways to represent freelance members."
Under MEAA's rules, the Federal Council is the ultimate decision-making body for the union. It meets every two years.
MEAA is structured on both sectional (industry/professional) and branch (geographical) lines. Member representatives are elected to our governing bodies as representatives of sections and branches as well as on a national basis to federal offices.
The Federal Council's members also form the industry-specific MEAA section committees that communicate regularly to address issues, endorse strategies and actions, and share knowledge. MEAA members also elect the key office holders – the presidents of each section – who help form the 15-person MEAA Board that oversees the administration of MEAA between Federal Council meetings.
MEAA welcomes all the new federal councilors and office-holders and thanks the outgoing representatives for their service and hard work.