MEAA queries V8 Supercars 'volunteers'
---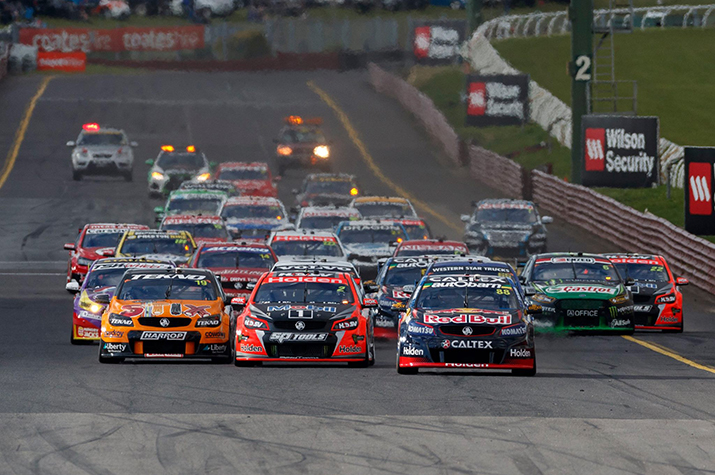 MEAA has written to the Fair Work Ombudsman about a potential breach of workplace laws through the use of unpaid workers by the Virgin Australia Supercars Championships.
The motor racing series is using unpaid workers at its events around the country, including the iconic Bathurst 1000 in October, and MEAA has asked the FWO to investigate whether these have been wrongly advertised as voluntary positions.
This could mean the championships are in breach of both the Amusements, Events and Recreation Award and the Fair Work Act.
The action by MEAA follows the union's intervention during the Australian Grand Prix in March which led to an FWO investigation that resulted in five workers being back paid $3500 for 'volunteer' work.
The director of MEAA's Entertainment, Crew & Sport section, Erin Madeley, said offers to work for free undermined the conditions of all workers.
"It is becoming increasingly apparent that the use of unpaid 'volunteer' labour is part of the business model of major sporting events around Australia," she said.
According to the Supercars website, there are 32 volunteer positions required for each event on the racing calendar, ranging from car park attendants to race control officials.
The jobs are for shifts of between five and 11 hours, spread over three days.
Applicants are required to give their consent that they will work "in a volunteer capacity without payment or incentive".
The V8 Supercars Championship is majority owned by private equity firm Archer Capital, which purchased its 60% stake in 2011 in a transaction which valued the company at about $300 million.
"The V8 Supercars Championship is not a charity – it is quite the opposite, delivering tens of millions of dollars a year to its private equity owners," said Madeley.
"These major events attract significant corporate sponsorship and government financial support, and it defies belief that they are using unpaid labour.
"If these roles are so integral to the successful operation of these events, the workers who fill them should be remunerated appropriately.
"Once again, we are seeing that our national workplace laws are broken and failing to protect workers from exploitation."