Chief Executive's Report for 2018-19
---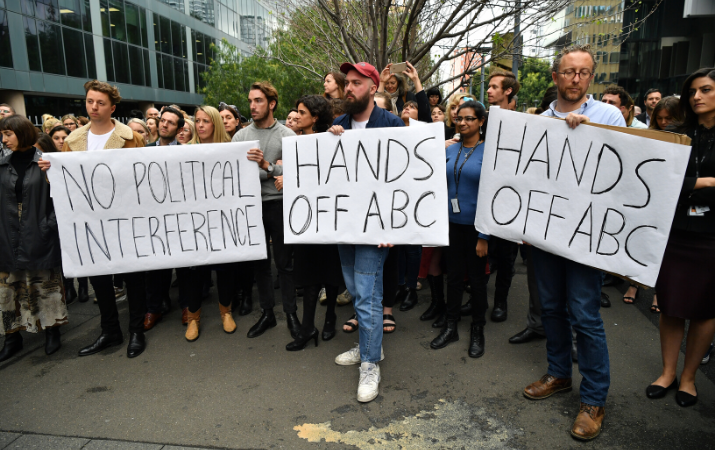 A message to all members from Chief Executive Paul Murphy from MEAA's 2018-19 Annual Report.
---
The past 12 months have once again proven the need for a strong union in the arts, media, entertainment and creative professions.
During a period of prolonged wage stagnation and declining living standards across the board, collective agreements to which MEAA is a party have consistently delivered above-inflation pay rises.
At a time when Australia's workplace laws appear to be increasingly tilted in favour of employers, MEAA members have constantly benefited from representation by the union over matters of underpayments, breach of contracts, unfair dismissals and other breaches.
And when the sectors in which our members work have faced crisis after crisis, whether they be job losses, funding cuts, rapid technological change, transfers of ownership or direct political attacks, MEAA has provided industry-wide leadership and advocacy to hold these
forces at bay.
This is why we have unions. But a union is only as strong as its members.
In recent years, we have worked hard to drive a new culture across MEAA focused on recruitment, growth and activism. This has allowed us to arrest the decline of our membership and to begin growing in strategic, high-value areas.
We finished the 2018-19 financial year with 14,571 members, on par with the previous year. The job-loss-induced membership decline in our Media Section has been stemmed with growing numbers of freelance and digital journalists joining the union.
The past few years have seen increasing membership in the Equity and ECS sections; in 2018-19, it was the turn of our Musicians section, which grew by almost 14 per cent due to an experimental low-cost and online membership for freelance musicians.
In the past 12 months the union recruited more than 3000 new members – equivalent to nearly 20% of our membership. This illustrates the size of the challenge each year just to maintain membership numbers, and it is a credit to our delegates and staff that we are able
to do so.
Membership numbers are only one metric, of course. We must also be ambitious in continually seeking to build the power of our members wherever they work.
This also means the structures of the union must be strong with sound financial management and diligent corporate governance.
A rigorous program of cost control through effective use of resources and tight financial management resulted in a pleasing core MEAA surplus of $447,367.
The past year also saw a significant staff departure when our Director of Operations, Karene Walton, accepted an offer to work with Sharan Burrow at the International Trade Union Confederation in Brussels. In recent years, Karene has trained most of our activists and we wish her all the best in her new role; it may be a loss for MEAA, but it is a gain for the global union movement.
Erin Madeley, previous Director of ECS, has stepped up into Karene's role, and senior organiser Kelly Wood has been appointed Director of ECS.
We also lost our Director of Industrial & Advocacy, Anthony D'Adam, when he was elected to the upper house of the NSW Parliament in March. Senior industrial officer Tanya de Almeida has been promoted to oversee the industrial and membership teams.
In other staff moves, Katelin McInerney has moved from Director of Media after four years to Director of Education and Campaigns, and Neill Jones was recruited to head our Media section.
The elections held in June have injected fresh blood into our governing bodies, and working with our Board and Federal Council, we are committed to implementing the new four-year plan that will be finalised at next year's Federal Council meeting.
Finally, I want to thank our staff for all the work they do, and I know this is appreciated by our members.
Download a PDF of the 2018-19 annual report here.