Journalist refused visa to speak on press freedom
---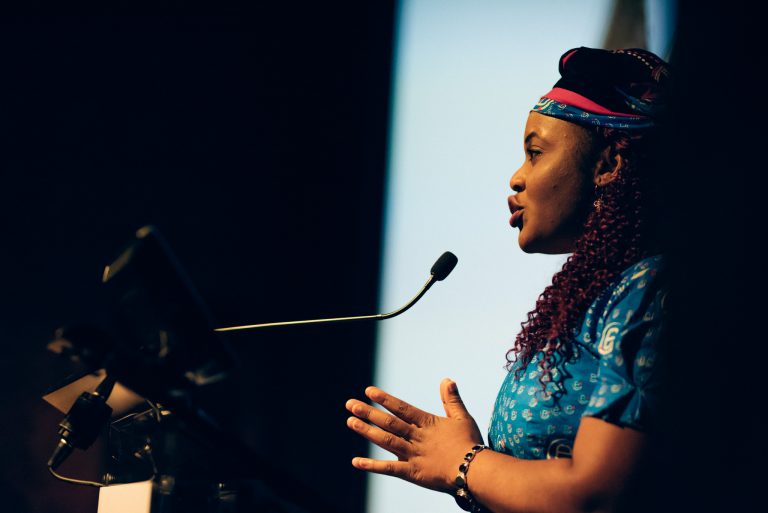 MEAA has urged Australian immigration authorities to reverse a decision to deny a visa to a prominent Cameroonian journalist who is due to speak on freedom of expression issues this Friday.
Mimi Mefo, who works as a freelance journalist in Berlin, is a prominent campaigner for press freedom. She is due to speak at a conference in Brisbane but has been refused a visa. Her anticipated stay in Australia is only for a few days as she is due to speak in South Africa next week. This is the letter MEAA has sent the Immigration Minister:
The Hon. David Coleman MP
Minister for Immigration, Citizenship, Migrant Services and Multicultural Affairs
1 Parliament Drive,
Parliament House
CANBERRA ACT 2601
URGENT INTERVENTION – VISA REJECTED FOR FREEDOM OF EXPRESSION CAMPAIGNER MIMI MEFO
Dear Minister,
                                The journalists' union – the Media, Entertainment & Arts Alliance – urgently asks you to intervene on behalf of  leading Cameroonian journalist and freedom of expression campaigner Mimi Mefo. She is due to give a keynote speech at the Integrity 20 conference in Brisbane on Friday this week. However, MEAA understands that her visa was refused because immigration authorities said they "were not satisfied that the applicant's employment and financial situation provide an incentive to return."
The conference, hosted by Griffith University, is an internationally renowned event bringing together the world's leading thinkers and activists to discuss global issues. Mefo is due to speak on media freedom and the challenges she faces as a journalist in Cameroon.
Mefo is the winner of this year's Index on Censorship Freedom of Expression Award. She works as a freelance journalist in Germany and recently flew to London to speak as the guest of the UK government at a major global conference on media freedom.
After speaking at Griffith University, Mefo is due to fly from Australia to give the prestigious Carlos Cardoso memorial lecture in South Africa on October 28, where Nobel Prize-winning economist Joseph E. Stiglitz will give the keynote.
You may be aware that Index on Censorship has issued a statement urging Australian immigration authorities to reverse their decision, saying: "Australia prides itself on its democratic values, including freedom of expression. This means it needs to support and champion those being denied the right to speak in their own countries. Denying visas to journalists who have faced oppression and censorship in their own countries simply emboldens the oppressor."
MEAA endorses those remarks.
We respectfully urge you to intervene to reverse this decision, and to ensure that Mefo can be allowed to speak in Australia on the crucial issue of freedom of expression that faces enormous challenges in Cameroon.
Sincerely,
Paul Murphy, chief executive