Working on Simon Stone's The Daughter
---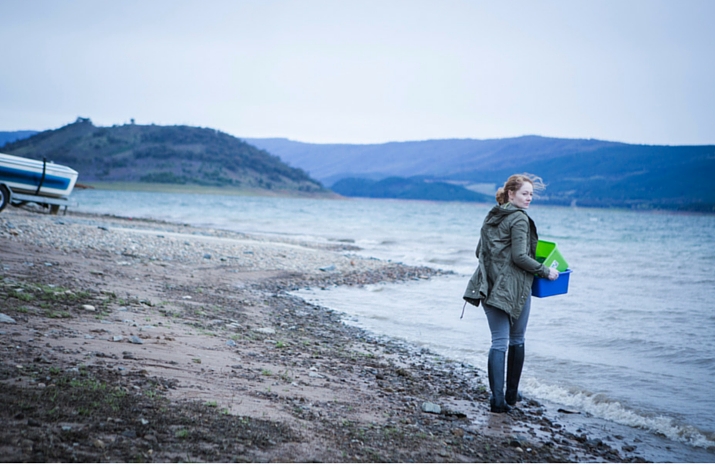 Theatre director Simon Stone's re imaging of Henrik Ibsen's play, The Wild Duck, features an ensemble cast of outstanding Australian performers who help bring this powerful story to life.
MEAA Equity cast members Ewen Leslie and Miranda Otto discuss their parts in this critically-acclaimed film.
Ewen Leslie, Oliver
What did you do to prepare for your role in The Daughter?
I'd done an adaptation of Ibsen's original play The Wild Duck for Belvoir that Simon Stone had co-written with Chris Ryan. It then toured to Malthouse and the Ibsen Festival in Oslo. Simon re-invented it for the screenplay, and came up with a very different incarnation of the character. I found myself back at square one(ish). It was daunting but also very exciting. Hjalmar had gone from a middle-class photographer who lived in an inner-city apartment to a working class forklift driver who lived in an isolated country town named Oliver. I got my forklift license and spent as much time with the other cast members as possible. So much of the film revolves around the past and I knew the richer we could make the backstory for ourselves, the better.
What will audiences will enjoy about this film?
I think that it's an intelligent, sophisticated, adult drama that has an audience that's hungry for that sort of fare. It has a lot of heart and invites you to truly connect with its characters and go on the journey with them.
What was the shoot like?
We shot the film in 30 days. It sounds like a lot but given the scope of the screenplay it wasn't. However a lot of the cast had come from a theatre background and I think we enjoyed working fast on our feet.
Did you learn anything from any of your fellow cast members?
Keeping things light. Keeping relaxed. Interrogation of screenplay and character. Geoffrey takes a punch incredibly well. But he did train at the Lecoq School in Paris.
Miranda Otto, Charlotte
Were familiar with the play before you were auditioned or cast?
Hedvig was the first role I ever auditioned for. They made a film of the play with Liv Ullmann and Jeremy Irons in Australia when I was a kid. I'd never done an audition before and had no idea what I was meant to prepare. It was a sharp learning curve. Then a few years ago I saw Simon's production on a tour in Melbourne. I was blown away by the performances and Simon's adaptation and direction.
What aspect did you enjoy about the ensemble cast you worked with? Was there anyone you had not worked with who you had been wanting to?
It was a great group of actors. Many I knew but we'd never worked together before. I was very interested to watch Ewen and Simon's process. They've collaborated a number of times. I was fascinated by the short hand they had and the layers of truth they bring to their work. There was something very fresh about their approach. I had seen Paul [Schneider] in Bright Star and thought he was such a stand out. So barbed and yet you found yourself completely drawn in by him. When I heard Simon cast him as Christian I thought it was a great casting. I would say Christian is arguably the most difficult role in the film and Paul has the complexity as an actor to bring him to life. Sam [Neill], Geoffrey [Rush], Anna [Torv] , Odessa [Young] – just a great bunch of people to be with on and off screen.