Why I'm a member: Lee Abrahart
---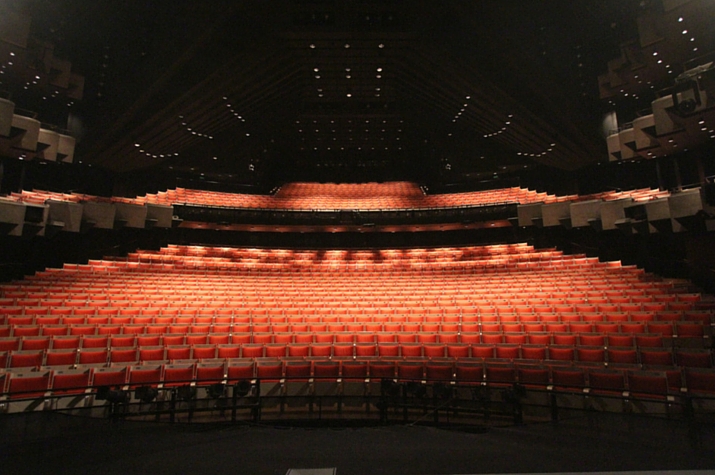 Lee Abrahart is a staging technician at the Sydney Opera House and she gives us an insight into life behind the curtains on one of the biggest stages in Australia. 
What is your role at the Sydney Opera House?
I am a staging technician.
Take us through a full day for you at the House.
It is a little bit different every day, but today for instance I am going to work on Bell Shakespeare's production of Romeo and Juliet. Today I will do some weekly maintenance checks of the stage, including checking all the bolts on the set and steaming the voile cloth. Then I'll begin my pre-set for the show – for instance, setting the voile cloth in a flown kabuki drop (which is activated by an actor during Act 2 to reveal the voile), hanging a velvet drape with special ties (which will break and allow the cloth to fall down when an actor falls into it), touching up the paint on the set and cleaning the stage. During the show I have a number of cues and then after the show I do some post show tasks to get the stage ready for the pre-show tomorrow.
How did you get your start in the industry?
I was working for a small scenery company, painting sets when the owner of the business asked me to take over his role as occasional stage manager for Rockdale Light Opera Company, which had two small productions a year. While doing this I met the lighting designer for the show who worked in production at the Sydney Opera House and he recommended I apply for some casual work as a staging mechanist. I've been at the Opera House ever since.
What are your career highlights?
I have enjoyed the variety of work my role at the Opera House has provided me with. From working as a flyman on big opera sets, where you get an adrenaline rush from the organised chaos that is a complex frenetic scene change to working on smaller scale, more intimate productions for dance and theatre companies, where there is a real sense of camaraderie backstage. Whether the production is big or small there is always an element of 'anything could happen' in live theatre and that's what makes it so exciting.
What would be your advice for young people wanting to get into the industry?
I would probably say that you may have to start small. It's important to get experience and sometimes you never know where one job or opportunity may take you.
Why is being a MEAA member important to you?
Unions are an extremely important counterbalance to the power of an organisation or company. Workers need to present a united front in negotiations with management if they are to maintain or improve their pay and conditions.