Renewal at the top of Australia's union for media, entertainment and arts workers
---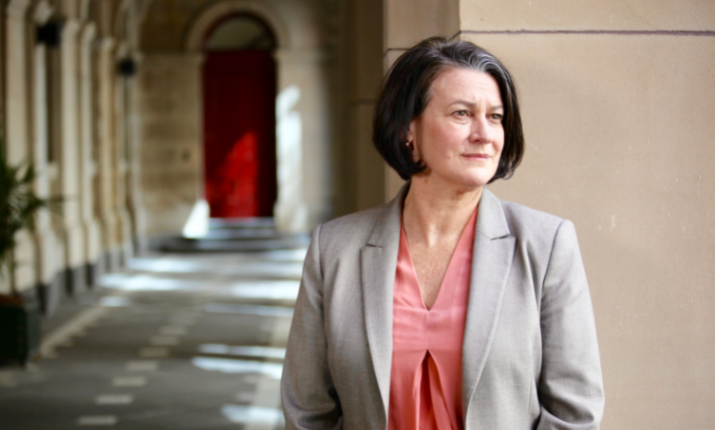 The MEAA Federal Council will have a fresh look with 43 new delegates and a change of leadership at the top of the union's Media section.
Karen Percy has been declared the new Federal President of the Media section following the completion of counting from union elections.
Ms Percy, a former ABC reporter and foreign correspondent who now works as a freelance journalist and teacher, will replace Marcus Strom, who has stepped down after two terms as Federal President.
Freelance writer Erin Delahunty and ABC features editor Leigh Tonkin will join Ms Percy as the two new Federal Vice-Presidents.
MEAA's Equity section also has a new Federal Vice-President in Ursula Yovich, as does the Entertainment, Crew and Sport section with Zoe Watkins.
Federal President Simon Collins, has been elected unopposed to another term, as has Equity Federal President Jason Klarwein, ECS Federal President Fiona Donovan, and Musicians Federal President Cameron Brook.
In total, 43 new members have been elected to MEAA's 95 person Federal Council, the union's governing body: 17 from the Media section, 10 each from the Equity and ECS sections, and six from the Musicians section.
Twenty-three of the new federal councillors are women, bringing the total female representation on Federal Council to 51.

Re-elected unopposed were (from left) MEAA Federal President Simon Collins, Equity Federal President Jason Klarwein, ECS Federal President Fiona Donovan and Musicians Federal President Cameron Brook.
New Media section Federal President Karen Percy has been a journalist for 35 years.
She has worked for the ABC as a local reporter in Adelaide, Alice Springs, Darwin, Sydney and Melbourne, as well as the national broadcaster's South East Asia Correspondent from 2006 to 2009.
From 2010 to 2013 she was a freelance correspondent based in Moscow working for a number of clients including Radio NZ, SBS, Deutsche Welle, CBC, Radio France, RTE.
She is a director of the Walkley Foundation and chair of the Dart Centre Asia Pacific.
Ms Percy said she would use her position to advocate for sustainable, secure jobs as well as viable pay and conditions for all MEAA members, including the growing freelance community.
"The media sector in Australia is at a crucial juncture and needs to come together to restore trust with audiences, through ethical, quality public interest journalism," she said.
"We need to pushback on government obfuscation, secretive processes, and corporate bullying.
"Every day journalists are up against systems that work against the public interest and the public's right to know. Governments at all levels need to commit to press freedom, to accountability and transparency, to respecting Freedom of Information processes, to ensuring open courts, and pledge to protect journalists and whistleblowers who are acting in the public interest."
Ms Percy said journalists must be recognised for their unique place in upholding our democracy, and she urged the federal government to advocate for the release of Wikileaks publisher Julian Assange, who is languishing in an English prison awaiting possible extradition to the United States for exposing wrongdoings by the US military.
"As only the second woman to be elected to head Australia's journalists union – after Ruth Pollard in 2007 – I also want to see the gender pay gap close and ensure career opportunities are open to all journalists from all backgrounds," she said.
Under MEAA's rules, the Federal Council is the ultimate decision-making body for the union. It meets every two years.
MEAA is structured on both sectional (industry/professional) and branch (geographical) lines. Member representatives are elected to our governing bodies as representatives of sections and branches as well as on a national basis to federal offices.
The Federal Council's members also form the industry-specific MEAA section committees that communicate regularly to address issues, endorse strategies and actions, and share knowledge. MEAA members also elect the key office holders – the presidents of each section – who help form the 15-person MEAA Board that oversees the administration of MEAA between Federal Council meetings.
MEAA welcomes all the new federal councillors and office-holders and thanks the outgoing representatives for their service and hard work.