More than $1 million recovered for members in 2018-19
---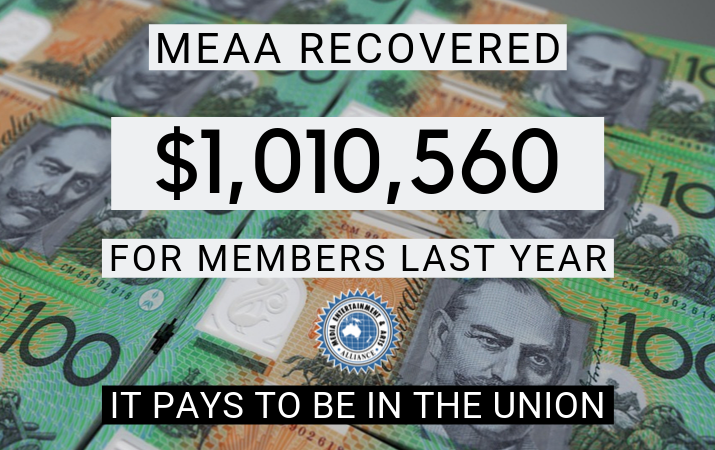 MEAA's National Industrial Team recovered more than $1 million for members members in the last financial year.
The final figure for 2018-19 $1,010,560 which was recovered for members in all sections of the union. That was almost twice the amount of $572,886 which was recovered last year.
This is a reflection of both the effectiveness of the NIT in recovering money for MEAA members, but also of the increasing difficulties many members face in their working lives due to the insecure nature of work in the media, arts and entertainment industries, which are characterised by freelance and short-term contract jobs.
A total of $565,280 was recovered for Media members; $221,051 for ECS members; $186,384 for Equity members; and $22,992 for members of the Musicians section.
MEAA's industrial staff can take action on behalf of members in cases of non-payment or late payment of money owed for contracts and invoices, underpayment of wages in awards or enterprise agreements, and over redundancy payment matters.
For help or advice, contact MEAA Member Central on 1300 656 513 (these services are only available to financial members of MEAA).