Members warned as Hollywood impersonation scam reaches Australia
---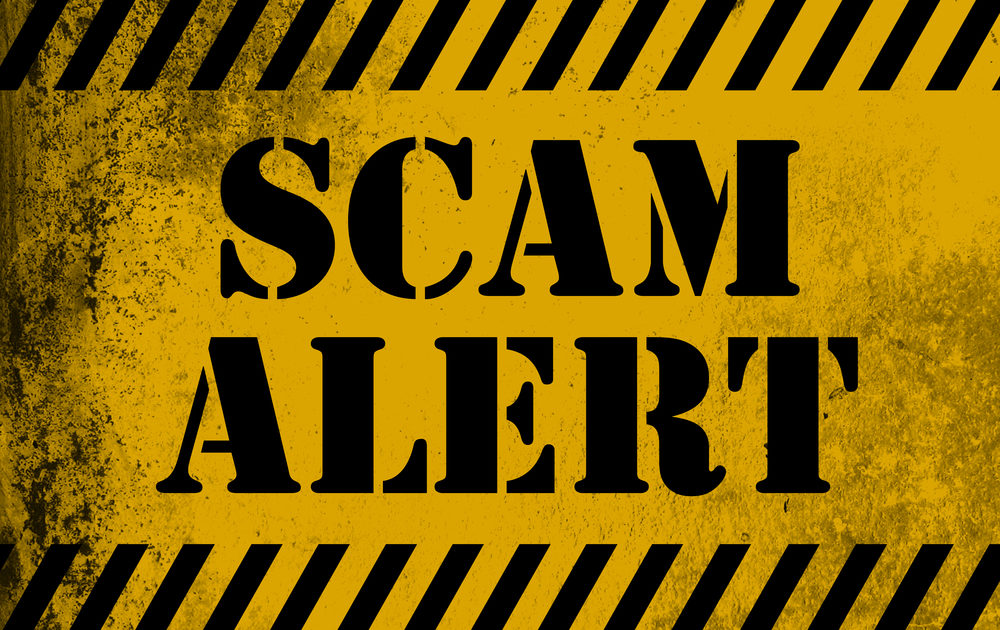 MEAA members are warned that a sophisticated scam targeting performers and crew has reached Australia.
MEAA is aware of at least one Australian stunt performer who has been defrauded of thousands of dollars, and urges members to take extra precautions when dealing with people purporting to be high-level Hollywood executives.
The scam involves a gifted impersonator with detailed knowledge of yet-to-be-released Hollywood screen productions made in Australia, with accomplices based in Indonesia.
The international operation which pretends to be high-level producers to scam unsuspecting crew and performers out of money was first revealed in a story by The Hollywood Reporter last year.
A MEAA stunt member has been the latest victim, initially approached via email by a person impersonating American producer Jon Jashni.
"When I received the email, my gut said 'as if', but the content of the email was convincing," the stunt member, who has asked not to be identified, said.
"They were not only able to name the last production I worked on but my role, the stunt I had performed and the unit I worked with. The film hasn't even be released."
"I thought I had done all the checks and the paperwork looked bona fide."
The member also spoke to the scammer and took a number of precautions, including checking that the projects linked to the producer matched information available online, and that the voice of the person he had spoken to matched recorded interviews.
"I thought I had done all the checks and the paperwork looked bona fide."
The roll-out of the scam followed the same pattern as reported by the The Hollywood Reporter.
The member was given a non-disclosure agreement (NDA) and a reimbursement contract to sign. He also received a travel itinerary and standard employment contract.
The member flew to Indonesia under the guise of casting and was met by a driver. He was asked to cover a number of incidental expenses but was given receipts and was assured of reimbursement. He even received a copy of the bank transfer showing the reimbursement, but the money never arrived.
When the stunt member started to feel uncomfortable the scammer contacted him and pretended to patch a call to producer Kathleen Kennedy.
"I heard what I believed to be both Jon and Kathleen on the line. They were strong, aggressive and believable. I googled Kathleen Kennedy interviews and the voice I was hearing was hers."
K2 Intelligence is a private investigation firm that has been investigating the fraud.
When contacted by MEAA, investigator Nicole Kotsianas says that the scammer is a first class mimic and is able to switch between personas in a single conversation. The targets are people from the entertainment industry and include crew, performers, and social media influencers.
"I know of at least 10 victims from Australia," Ms Kotsianas said.
"These people are from all areas, performers, crew, military security specialists and social media influencers. For every victim there could be another 100 people approached."
"Our best protection is to be aware and prepared. Spread the word and tell your mates."
The fraudster is able to mimic 15-20 high level American Entertainment industry personnel, including Katherine Kennedy (Lucasfilms), Amy Pascal (ex Sony CEO) and Stacey Snider (ex 20th Century Fox CEO).
The operation dates back to 2016 and has targeted industry members from the UK, Europe and the US. It would appear in the last six months with media attention heating up in the US, the scammer has been operating in Australia.
Scams have followed a pattern of impersonating a known Hollywood executive making an approach with detail that is not publicly known, followed by phone conversations and a standard NDA that prohibits the victim from talking about the purported project. In all the cases the victim is asked to fly to Indonesia, where a designated contact collects the money for expenses and issues receipts. Often the amount scammed directly from the victim, excluding flights and accommodation, is between $5000 and $7000.
Other MEAA members have come forward in recent days having received calls or emails from a person purporting to be Jon Jashni that identify minute details about their recent work.
MEAA recommends that if members are approached by a party unknown personally to them that they request a video conference before commencing any travel or money transfers.
"We need to ensure we are telling our colleagues about this scam," said MEAA's Queensland Regional Director, Michelle Rae.
"Our best protection is to be aware and prepared. Spread the word and tell your mates."
Any MEAA members who are contacted or have been affected by the scam should get in touch with MEAA Member Central, from where they can be referred directly to K2 Intelligence.