Government must act on loss of regional media - MEAA
---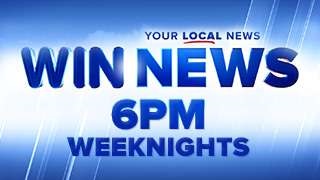 MEAA said the loss of up to 40 jobs in four newsrooms of the WIN Network in major regional centres in NSW and Queensland (Orange/Dubbo, Albury, Wagga Wagga, and in Queensland's Wide Bay covering Hervey Bay and Bundaberg) is a devastating blow to public interest journalism in Australia's regions and highlights a crisis that demands government intervention.
In August last year WIN announced it would abandon its news bulletin in Tasmania. While some journalists and camera operators would be left on the ground, Tasmanian news would be presented from Wollongong and news bulletins would be cut completely on weekends. That decision cost nine jobs.
WIN also began taking a feed from Sky News – once again news that is not sourced locally.
MEAA Media director Katelin McInerney said, "The steady ongoing decline of journalism in regional Australia means there is a decline in the public information needed by regional communities. Fewer journalists on the ground, fewer local stories, fewer local voices causes immense harm to these communities. Homogenised news sourced from the big cities is not a replacement – it merely underlines how the community is being poorly served. It means a dangerous loss of scrutiny of regional issues including local politics. For the rest of Australia it means that there is less journalism available from the heartland of Australia that lies beyond the urban fringe."
McInerney said: "It's vital that local MPs and community leaders take a stand to arrest the decline in their local news media. MEAA calls on the Morrison Government to work with media stakeholders and local communities to urgently develop an action plan to arrest the loss of public interest journalism and to encourage and promote the development and growth of local news media. Reporting of local news  is essential to regional communities. It goes to the heart of the role the fourth estate must play in informing and promoting a healthy functioning democracy."