Let's keep working together to save our arts and entertainment industries
---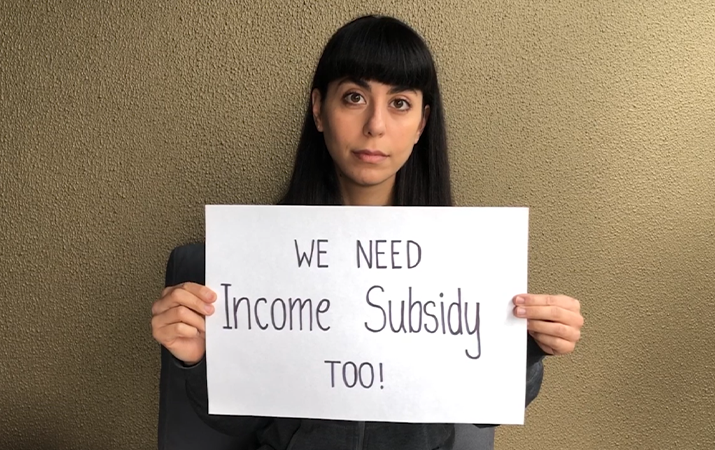 A message from MEAA Chief Executive Paul Murphy.
---
Last night Federal Parliament passed the $130 billion JobKeeper income subsidy scheme into law.
It's not perfect, but it will provide an income of $1500 a fortnight for more than 6 million Australian workers who have been impacted by the COVID-19 pandemic.
This is a critical safety net for the next few months for some of those of you who work in the media, entertainment and arts industries, including permanent employees, long-term casuals and sole traders.
But tens of thousands of other workers – primarily freelance and casual performers and crew – will still miss out after the Morrison Government refused to broaden the scheme to include them.
However, all of our efforts over the past two weeks since the scheme was first announced did result in one significant change giving the Treasurer discretion to widen access to JobKeeper for specific cases.
This provides an opportunity for us to continue to campaign for inclusion for arts and entertainment workers who have fallen through the cracks.
Regardless of last night's vote, we should be proud of everything we have achieved since JobKeeper was announced.
A little over a week ago, most Australians were unaware of just how badly the arts and entertainment sectors had been hit by coronavirus, nor how precarious the incomes of most people working in these sectors are.
But due to everyone's fantastic effort, the impact of coronavirus on our sectors and the people working in them are now well and truly on the national agenda.
In the past week we have achieved the following:
•  300 individual videos were posted on social media on the 'No Worker Left Behind' day of action.
•  Your stories shared on MEAA's channels has reached more than 700,000 people and videos have been viewed by more than 180,000.
•  More than 6000 messages were sent to federal MPs urging them to support broadening the eligibility criteria for JobKeeper.
•  And this all resulted in the national media sitting up and taking notice, with stories like this one, this one, and this one.
Most importantly, we have built the foundations of a powerful movement to push for a specific rescue package for the arts and entertainment industries.
We've watched with dismay while the Arts Minister Paul Fletcher has been missing in action during this crisis. He even voted against extending JobKeeper to members of the industries he is responsible for.
But the opportunity still remains for him to be a champion for the sectors he represents both within the Federal Government and by co-ordinating with state governments to make sure arts workers are looked after.
Over coming days, we will need to take action again to continue to push for freelancers and short-term casuals and employers in the arts and entertainment sectors to access the income subsidy.
And we will need to redouble campaigning for industry rescue packages and for State Governments to play a greater role in keeping the performing arts and screen sectors alive.
We cannot and will not let yesterday's vote in Parliament be the final call on this matter. Too many livelihoods and the fate of our industries are at stake.
Paul Murphy
Chief Executive
Media, Entertainment & Arts Alliance