Labor arts and culture policy meets with approval
---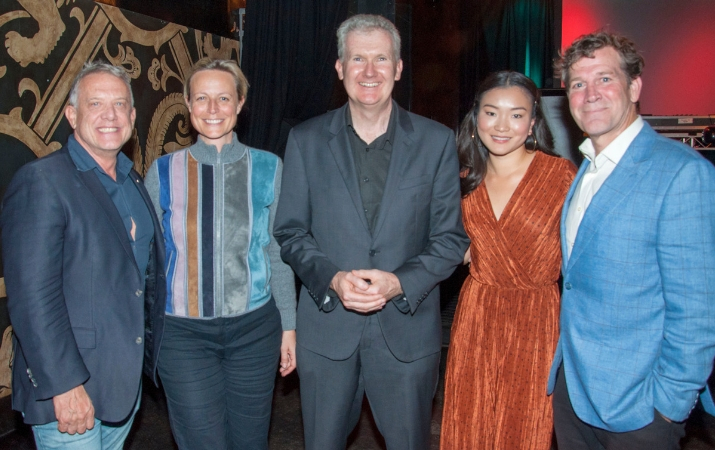 MEAA has welcomed the release of comprehensive arts and cultural policies by Labor and by the Greens, and calls on the Coalition to also put forward a policy.
Labor's policy, 'Renewing Creative Australia', was launched by Shadow Arts Minister Tony Burke and Opposition Leader Bill Shorten at the Hotel Esplanade in Melbourne on Saturday afternoon.
It continues a tradition going back to Gough Whitlam's victory in 1972 of embedding the arts and culture in the fabric of Australia.
The Greens also have released a full arts policy, albeit with less fanfare, with the concept of a 'Living Arts Fund', to guarantee participating artists an income subsidy equal to the difference between their other income and a living wage, as its centrepiece.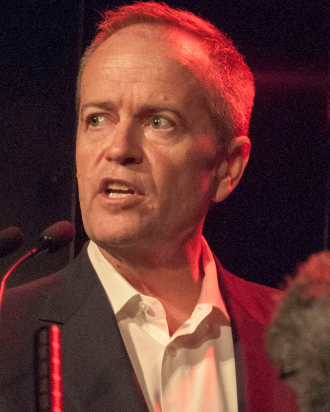 Opposition Leader Bill Shorten speaking at the launch on Saturday.
Labor policy would restore Australia Council funding
The arts were important to Australia's identity, and an arts policy was an investment in the nation's future, Mr Shorten said on Saturday.
"[The arts are crucial for] how we tell our story, who we are as a people," he said. "How do we go forward and explain to the rest of the world and to future generations who we are?
"For me, arts policy isn't an add on. It's not something you do as an afterthought or a footnote to other matters . . . The arts does deserve attention and support; the arts does deserve to have a government at least as brave, at least as creative, as our Australian artists."
Key elements of Labor's arts and cultural policy include:
•  A commitment of $112 million to the Australia Council, including the restoration the 2015 Budget cuts.
•  An additional $40 million to the ABC and $20 million to SBS for Australian content, including scripted drama, comedy, children's and music.
•  $8 million to establish a new Indigenous theatre company as a major performing arts institution.
•  $3.5 million towards multicultural arts and festivals, along with policies to increase accessibility to working in the arts for artists with disability.
•  Restoration of funding to arts training institutions like NIDA and the Australian Youth Orchestra.
•  Recognition of the precariousness of work in the arts and the need for a living wage through fair rules for artists in relation to Centrelink, written policies on artist payment for government and publicly funded organisations, and a formal policy for safe workplaces free of harassment. In addition, Labor would boost support for artists with mental health issues.
•  A commitment to update local content obligations and incentives to include streaming services like Netflix.
•  $25 million to reinstate the Australian Interactive Games Fund to support the game development sector.
Greens would support a living wage for artists
The Australian Greens' arts policy, titled 'A Creative Australia' seeks to support the growth of the creative economy and value the contributions art and artists make to Australian society.
At its centre is an income support scheme for emerging artists who are unable to fully support themselves through their art. The 'Living Arts Fund' recognises that 98% of Australian artists received Newstart between 2010 and 2015.
The Greens would also invest $10 million a year to establish a multi-disciplinary Creativity Commission to provide oversight, advice and structural support to the creative sector and beyond.
Other Greens initiatives include:
•  Fully restoring and indexing funding to the Australia Council.
• Effective content quotas for free-to-air and subscription TV and radio, and streaming services.
•  A $50 million content creators fund.
• $100 million to a new games investment and enterprise fund, along with extending the Producer Tax Offset and the Post, Digital, and Visual Effects Offset to video game developers.
Much to like about Labor's policy but Coalition MIA
MEAA chief executive Paul Murphy said there was much to like in the Labor policy.
"Labor has consulted and listened to the arts sector, and its policy reflects the concerns and aspirations of artists," he said.
"Through the restoration of funding to the Australia Council, new funding for drama, comedy and children's content on the ABC and SBS, and support for live music, and the commitment to new content obligations and incentives for streaming services like Netflix, Labor has been thoughtful and consultative.
"The establishment of an Indigenous theatre company is long overdue recognition of the unique stories and talents of First Nations performers.
"We also welcome Labor's recognition that many artists experience mental health issues related to their work through funding for Support Act, and that these issues are often linked to the insecure work and low incomes.
"Also the commitment to work with institutions, companies and unions to deliver safer workplaces free from harassment is pleasing.
"MEAA is also pleased at the commitments made by the Greens to restore every cent taken from the ABC since 2014, while also providing new funding to the SBS to reduce its reliance on advertising."
Where is the Coalition on the arts?
The Liberal-National Party Coalition is the only major party not to have released a full policy on the arts.
The only major announcement the Coalition has made is to provide $22.5 million for the Live Music Australia Grant program, supporting venues that program Australian artists. This was announced as part of a jobs and tourism package.
"We are yet to see an arts and cultural policy from the Morrison Government," Mr Murphy said.
"Instead, all we have had is silence, and the Arts Minister, Senator Mitch Fifield, has not been sighted during the election campaign.
"With just days to go until Australians vote, we call on the Morrison Government to release an arts policy so our members can be assured that they also are valued by the Liberal-National Party Coalition."