Keeping healthy on tour - Part One
---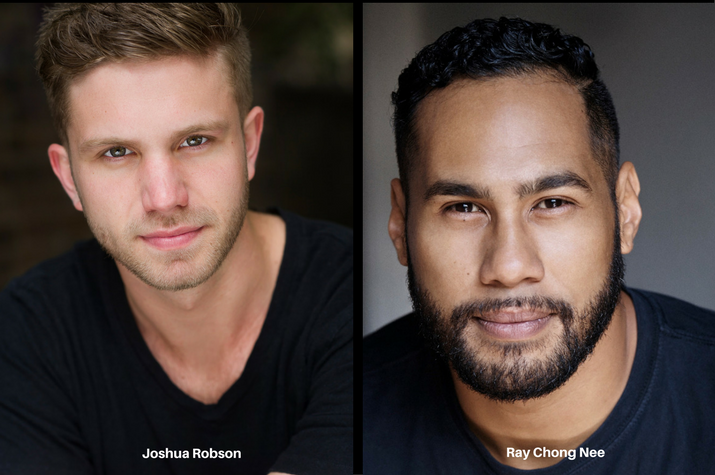 The Equity Magazine asked five performers with busy touring schedules how they manage their health and wellbeing on the road. Here are our first two interviews with Ray Chong Nee and Joshua Robson. 
Ray Chong Nee appeared in the title role in Bell Shakespeare's 2016 production of Othello, which played 27 theatres around Australia. His previous theatre credits include productions for Melbourne Theatre Company, La Boite and Red Stitch.
Equity: In terms of health and wellbeing, what's one of the biggest challenges when you're on tour?
Ray Chong Nee: Distance from loved ones, and lack of routine – if you are touring more regionally than in urban centres – can often impact on your mental and emotional health. You're constantly negotiating being social with friends and cast mates, and being cocooned in your bubble – often limited to your own accommodation – because you miss those you hold most dear. This, of course, can lead to either increased physical focus or lack thereof. Unless you are a professional who is constantly touring, adapting to that aspect of the industry can be quite jarring.
E: How do you manage your fitness?
RCN: I prefer to have a workout in the morning, but if you have a matinee, that can get you out of your routine. If driving long distances, all you want to do is lie down after being in a car for hours and this ultimately means that days go by where you have not been active, except in a show. Commitment to being physically active can be really challenging.
E: What are your methods for winding down after a performance?
RCN: Sometimes physical activity is an option, but after exerting huge amounts of energy onstage, you either want to have a drink (alcoholic mostly), or go to your accommodation and have a quiet night watching a reality cooking show. In journeys that require great emotion, being with familiar faces or chatting to familiar voices and talking about life can be a good purge. I probably indulge in too much of the good things in life, like degustation dinners, and need to find an alternative, like finger-knitting.
E: How do you cope without the support network of friends and family?
RCN: It is one of the hardest challenges on tour. If they are present at some locations on the tour, it definitely lifts your spirit. If not, then technology is your best friend. Calls via social apps or video calls on phones can provide some much-needed relief, and mend strained hearts. I must admit that I am terrible at it, something I am sure I am not alone in. However, the more you try and the longer you talk, the better the conversations/connections become. I have a strong belief that just seeing your loved one on a screen is enlightenment enough, and should silences fill the connection, we can learn to live in them until desire instigates conversation.
Joshua Robson most recently starred in musical-theatre productions Dream Lover – The Bobby Darin Musical and You're a Good Man, Charlie Brown. His previous credits include the Australian tour of Les Misérables, King Kong the musical, Scooby-Doo Live! Musical Mysteries and The Threepenny Opera.
Equity: In terms of health and wellbeing, what's one of the biggest challenges when you're on tour?
Joshua Robson: The biggest challenge is to make sure I don't get sucked into the lifestyle of a performer. To make sure I still contact those friends and family I have left at home, and keep active in other activities/hobbies that don't relate to my job. It is easy for life to become all about the show. Waking up, warming up, exercising, doing the show, winding down and repeating. It is important to break that cycle so that the show is work and not your life.
E: Is there any way Equity could offer more support or assistance?
JR: Equity is a great support when it comes to wellbeing of performers, offering assistance wherever it may be needed. I think the mental-health program they are investigating is a fantastic idea that should continue to be pursued and expanded.
E: Does your diet change while on tour? What does a typical day on a plate look like?
JR: Diet is probably one of the harder things because more often than not you have to eat during work hours. I try to prepare four portions of two different meals for the week and interchange them daily so that I am not eating the same thing each week. I will prepare these meals on Monday and store them in the fridge/freezer over the week. It is the easiest, most cost-effective and healthiest way to eat, especially during rehearsals. It is easy to spend your weekly wage on eating out every night, but I try to avoid this as much as possible and maybe treat myself to one or two nights out a week.
E: How do you cope without the support network of friends and family?
JR: I have missed birthdays, engagements, weddings, births, anniversaries… the whole lot! I have an amazing girlfriend who is very supportive and always travels to see me so we can be together; and that makes it that little bit easier. But nothing can prepare you for those long-distance relationships (both family and loved ones). You just have to jump in and figure it out. Keep communicating in any way you can and look forward to the days (even count them down) until you get to see each other next.