Harassment and bullying in the entertainment industry
---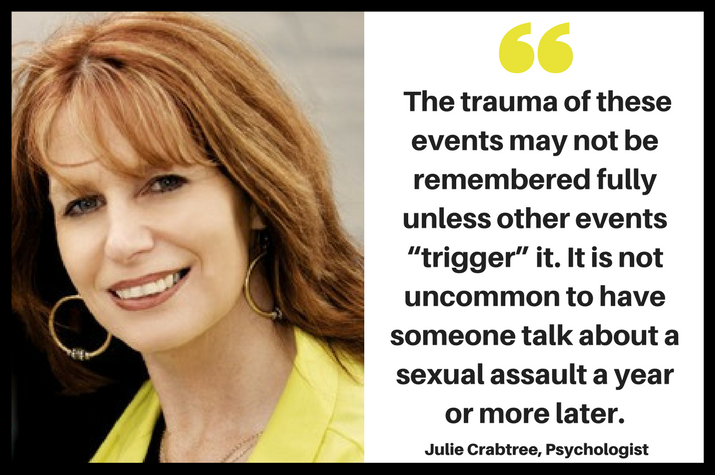 Psychologist Julie Crabtree specialises in issues associated with creative artists. In this article written for MEAA Equity, Julie explores the effects of harassment and bullying and offers some timely advice.
"Harassment and bullying involves power and gender relationships that are controlling or abusive physically, sexually, psychologically, emotionally or financially. It may also includes unwelcome sexual advances, requests for sexual favours and other verbal conduct of a sexual nature."1
Harassment (including sexual assault) or bullying has devastating and long lasting effects on both men and women and those within the entertainment industry are particularly vulnerable. The entertainment industry is quite unique in that it can require individuals to be emotionally and physically intimate and vulnerable which can lead to reduced interpersonal boundaries and defences. Moreover those in power positions can quickly open doors or shut down a person's career and this can easily lead to an expectation of sexual favours in exchange for career opportunities. It is not surprising that this is a dark, hidden underbelly to the industry. Denigrating behaviour and sexual objectification within the industry are subtle but can equally leave individuals confused and distressed.
Those who have been the victim of sexual assault, harassment or bullying can find themselves feeling violated, powerless and silenced. They may experience loss of self-confidence and self esteem. It may also lead to low moods, hyper vigilance and shame. We store our traumatic memory differently to our usual "narrative" memory and so the trauma of these events may not be remembered fully unless other events "trigger" it. It is not uncommon to have someone talk about a sexual assault a year or more later.
The recent media attention involving Harvey Weinstein in the US may have "triggered" your own memories. It is so important to find a safe place with a skilled psychologist, social worker or counsellor for you to talk through the assault or harassment. At the time of the assault you may have felt unsafe and violated, therefore a safe, confidential place to discuss it is vital. You may not have been able to tell anyone when it happened but you can now speak openly and without shame to someone who understands and is skilled and experienced in this area. Sexual assault and harassment is disempowering as power is the psychological weapon that is used against the victim, therefore exercising personal power to face it helps to empower and restore confidence and self –esteem. Social media can also provide a wonderful community of support, helping us understand that we are not alone. It can be a virtual support group that can be incredibly affirming. It can also be unregulated and open to any welcome and unwelcome response; therefore at a time when safety is paramount, it can be intrusive and violating and should be approached cautiously with this very sensitive issue.
If you find yourself distressed by past sexual assault, harassment or bullying or by any aspects to this discourse, then contact your GP as a first step. Your GP can refer you to a specialist skilled in the area who can work with you to understand and heal from these experiences.
Julie Crabtree has had over 25 years' experience as a corporate staff psychologist in organisations, public health and training. Currently Julie works as a psychologist in her private practice, Zebra Psychology where she specialises in issues associated with creative artists and she is completing her doctorate into creativity and mental health.
1. Adapted from Australian Human Rights Commission National report of sexual assault and sexual harassment at Australian Universities, 2017.