Farewell to Chloe Dallimore, a fearless leader and tireless champion of performers
---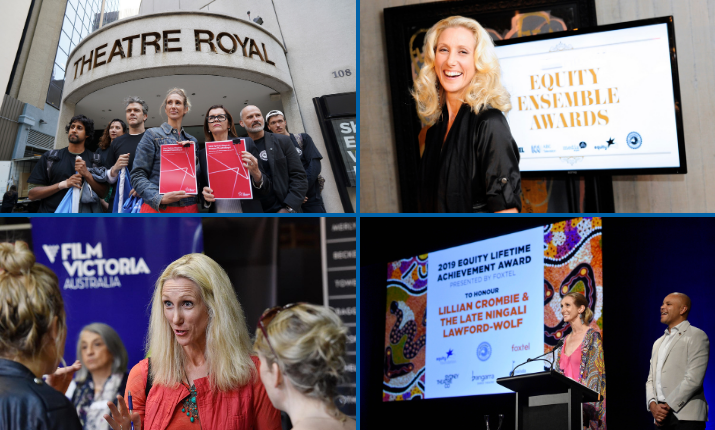 Tributes have flowed in for Chloe Dallimore following her decision to stand down as federal president of MEAA Equity after six years in the role.
Chloe said it was a difficult decision but felt she needed to step aside because of personal reasons. Her resignation was formally accepted last night at a meeting of the MEAA Board, which has appointed actor, director and producer Jason Klarwein as federal president of Equity until elections in mid-2021.
Chloe said she was proud to have steered the union through #MeToo with the development of the Sexual Harassment and Bullying Code, her work on resolving a stalemate over imported artists with Live Performance Australia, and the recognition of gender diversity in our union. She said Equity's relationships with LPA, Screen Producers Australia, agents and major producers have healed, developed and thrived, even through challenging negotiations and issues.
"The recently agreed Cultural Leave clause in the Michael Cassel Group agreement gives me such hope for the continued 'heart discussions' that our union needs to have in every corner of our workplaces," she said.
"The Diversity Committee was in its infancy when I started, and since then the Wellness Committee, Acting Parents, Indigenous Committee MEAA and Musical Theatre Committees have all been created and are now an important resource for our staff and members. I leave you all in incredible hands and I look forward to the next phase of our union."
Equity Director Andrew Crowley praised Chloe's natural leadership skills and immense contribution to the union over the last six years: "The industry and our members have always looked to Chloe for guidance and leadership, and she has always delivered, particularly during the pandemic, one of the most challenging periods in Equity's 80 year history. We are forever grateful for her tireless dedication to improving the lives of Australian performers."
New federal president Jason Klarwein has served as Queensland representative on the MEAA Board since 2015 and been a member of the National Performers Committee since 2013. He is the first federal president based outside NSW in Equity's history.
Jason said: "It is with great sadness that we say goodbye to Chloe Dallimore as president of Equity. Chloe has worked tirelessly in a volunteer capacity for the last six years not only building union membership but fostering in some of the biggest industrial and cultural changes our industry has seen for many decades.
"I look forward to representing our members and industry colleagues who are in the midst of what only can be described as the biggest challenge since World War Two. However, I am buoyed by the fact that I stand on the shoulders of incredible artists who have built the amazing cultural reputation we have worldwide and have dedicated their free time to the betterment of working conditions and pay.
"We are the storytellers of our nation and the custodians of our future. It is only through culture that a country such as ours can truly see and experience itself and hopefully give birth to a strong, vibrant and inclusive future."
MEAA federal president Simon Collins said Chloe had done a magnificent job as part of the union's leadership team over the last six years. He said there would be a seamless transition under Jason as the new Equity president.
Among others to pay tribute is the federal Opposition Arts spokesman Tony Burke, who worked with Chloe earlier this year to present a petition in Parliament calling for real support from the government for Australian artists and arts workers signed by 36,000 people.
"Performers and artists needed someone who would exhibit fearlessness and strength whilst maintaining empathy with every breath. Chloe Dallimore has provided all this and more. Her leadership has been second to none and her advocacy has guaranteed that the voices of actors were always heard and no actor felt unseen," Mr Burke said.
Equity federal vice president Abbe Holmes said: "When Chloe took the helm as our Equity President six years ago, she would be presiding over one of our most important changes, our commitment to welcoming and encouraging diversity within our industry and in our union. She never wavered in her determination to champion change from within and fight for changes from without."
Her fellow federal vice president Jonathan Mill said: "For the past four years I've had the honour of being her loyal Vice President and it has been a privilege to watch her throw her heart, body and soul into her position at huge personal cost. Sitting next to her at Equity meetings, whispering into her ear about intricate interpretations of the rules and basking in the glow of her glorious presence are joys I may never share again and that makes me sad. Her leaving is a tragedy for our union but tragedy is part of our DNA and a new leader will rise. Whoever that is has huge shoes to fill, not to mention legs."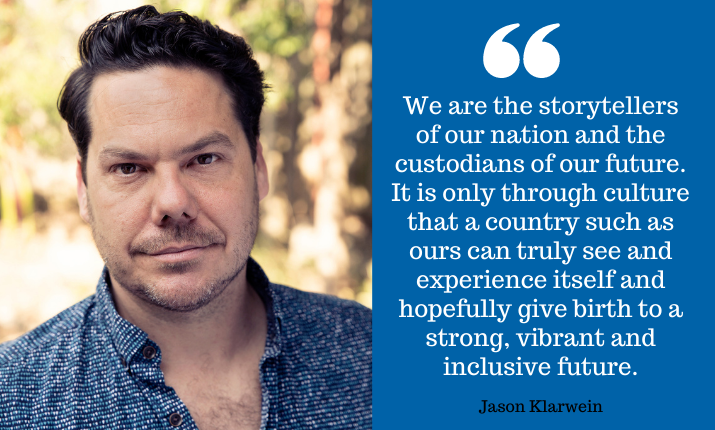 Former Equity President Simon Burke said: "You have been the most extraordinarily inspiring and hard-working leader for all performers, and have met every challenge with both empathy and dignity. Until you actually have to do it, it is impossible for anyone to really understand how very taxing and totally absorbing this unpaid position of being the public face of 8000+ performers is. My own time as president was one of the most gratifying experiences of my life but those 10 years did come at significant personal cost. I'm sure every performer is so grateful for your unwavering commitment to us."
Michala Banas was among the many National Performers Committee members who paid tribute to Chloe's selfless dedication in her role as Equity president. "Chloe Dallimore has been a tower of strength at the helm of our union. Especially during such extraordinary times. Always articulate and genuine at every turn, I have learnt so much from her as our president, and am immensely grateful for all that she has done for performers and Equity. To say she has been tireless in her fight to help make the creative life better supported, would be a huge understatement. Her gentle yet impassioned energy will be so missed."
Helen Dallimore, who has also been on the NPC for all of Chloe's tenure, said: "Chloe has steered Equity with grace and passion through some of the greatest challenges we have had to face as a community. She has navigated some very necessary steps forward and will leave an important legacy. A kind and fearless leader to whom we owe a huge debt of gratitude"
Jason Klarwein has worked nationally and internationally with Australia's leading theatre companies and has been the artistic director of Grin and Tonic since 2011. The Queensland-based theatre company delivers critically-acclaimed mainstage productions, as well as workshops to over 60,000 school students per year. Klarwein has been a member of MEAA for nearly 20 years serving on the Queensland Branch, National Performers Committee and the MEAA Board. He is currently in Sydney directing Cursed! for Belvoir Theatre.