Continuing on the path of progress
---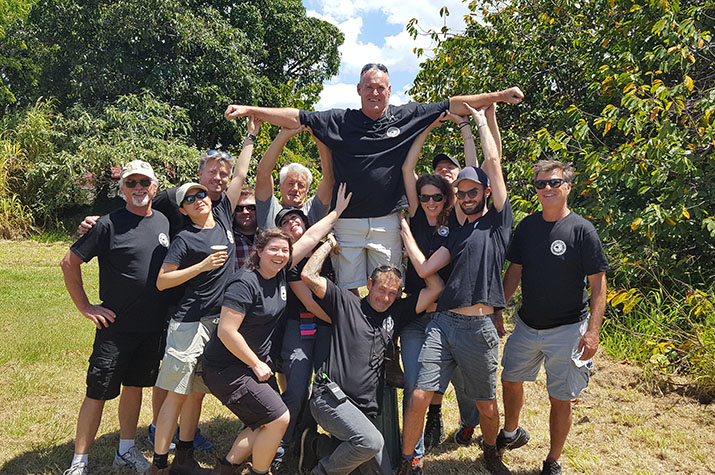 A message to all members from Chief Executive Paul Murphy from MEAA's 2016-17 Annual Report.
---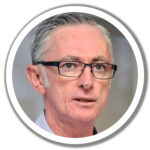 The  past 12 months have provided us with many highlights and a few lowlights but at the end of a year we can be satisfied that MEAA has made progress in meeting the five key objectives adopted at our biennial Federal Council meeting in February 2016.
The core work of MEAA will always be to protect and advance our rights at work. Over the past year, we have struck new collective bargaining agreements in targeted areas, with 31 agreements completed across our four sections. Once we have completed bargaining, we work with our committees to proactively enforce the rights we have won, and ensure our workplaces are healthy and safe.
On a day-to-day basis, much of this work is devolved to our hardworking network of delegates. In the first half of 2017, our industrial team has handled 409 individual or collective cases, and recovered almost $800,000 for our members over the full year of 2016–17.
The health and safety of all workers in our industries is of paramount importance. Throughout 2017, our Equity and ECS sections have been working with the film and TV industry to renew the national safety code for the screen industry. Particular mention must be made of ECS member Joe Pampanella for his work in drafting the new code. The new code has considerable momentum following the tragic workplace death in Brisbane on January 23 of stunt performer Johann Ofner and is long overdue as the workplace safety guidelines have not been updated for more than a decade.
Two key Equity initiatives — Equity Wellness and Casting Diversity – have a focus on performers' wellbeing, respect and opportunities for all. Women in Media has been a leading voice in curbing online harassment and tackling the gender pay gap that still plagues the media industry.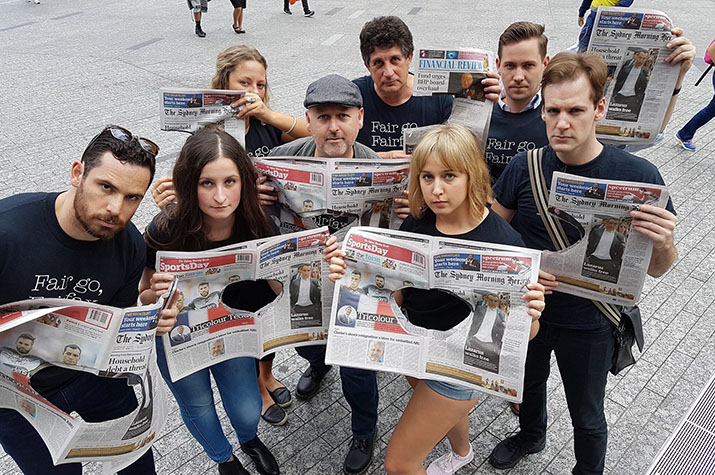 Journalists at the Brisbane Times joined the campaign against job losses at Fairfax Media's metropolitan daily publications in May 2017.
To achieve our objectives, we need to build power in our workplaces and our industries. At June 30, our membership stood at 15,264 and is stable.
Most pleasing has been the growth in the Equity section over the past couple of years with the focus on students through Young & Equity being vindicated. Membership in the Media section was again under pressure due to more redundancies at the three largest employers — Fairfax Media, News Corporation and the ABC — but the past year saw the successful launch of our new CommsPro membership for communications professionals and the establishment of a digital media committee of rank-and-file members working for online-only outlets. The committee has drafted a "good digital jobs charter" that we will be rolling out across the sector. Meanwhile, we are looking to build on the success of our FreelancePro membership by robustly advocating and campaigning for improved rights and conditions for freelance journalists.
Under new leadership from Bow Campbell, the rebadged Musicians section is looking to represent freelance musicians and others not in orchestras, where our membership density remains enviably high.
We have a formal training program to identify and develop leaders in our workplaces. This was typified by the campaign to protect jobs and maintain quality journalism at The Sydney Morning Herald and The Age. This campaign was driven from the bottom up, by an extraordinary group of members who are passionate about their jobs and the role of journalism in our society.
The July union elections brought several new leaders onto our committees and Federal Council ― they are people who are smart, talented, committed and passionate about their industries and their workmates.
We have also increased our internal capacity through strategic recruitment of an experienced new director of industrial and advocacy, Anthony D'Adam, and continuing staff development.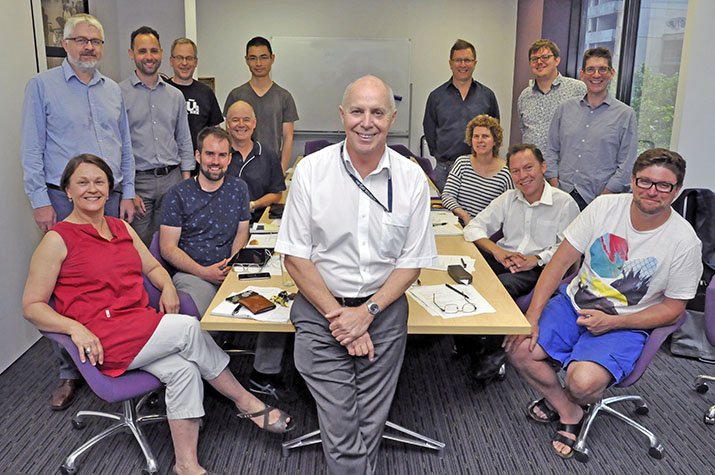 The executive of the Symphony Orchestra Musicians Association bade farewell to Howard Manley in December 2016, after 18 years as SOMA national officer.
With all of our industries changing rapidly, it is essential that MEAA is able to shape our industries. We do this through strategic interventions in the media news cycle, campaigns and participating in the policy-making process through submissions and other means.
MEAA is universally regarded as the authoritative voice on press freedom, media ethics, and local screen and stage content, and we continue to build strategic alliances by working closely with industry bodies such as the Australian Press Council, Media Super, Friends of the ABC, and parliamentary groups.
It has felt at times as if the crisis facing the traditional media model reached its peak in 2017. The cuts at Fairfax were the most visible manifestation, but there were also jobs lost at News Corporation and the public and commercial broadcasters. Those who remain are burdened with having to work even harder.
The implications for the industry from the Fairfax dispute finally caught the attention of policy makers and a Senate inquiry. MEAA made strong representations about what we think needs to be done and we await the outcome.
The impact of digital technology on journalism has been well documented, but MEAA has also sought to intervene to ensure our members are not adversely affected by digitisation in the screen industry. In the past year, we negotiated a new screen residuals agreement which moves residuals into the digital age, and we continue to lobby for reforms to local content rules and screen production tax offsets.
So our members can have input into our industry lobbying and advocacy, we have developed an online tool to allow them to contribute to our submissions. Over the coming year, priority campaigns will be local screen content, an offshore template agreement, and an enforceable agreement for domestic film and TV production with market rates and annual cost of living increases.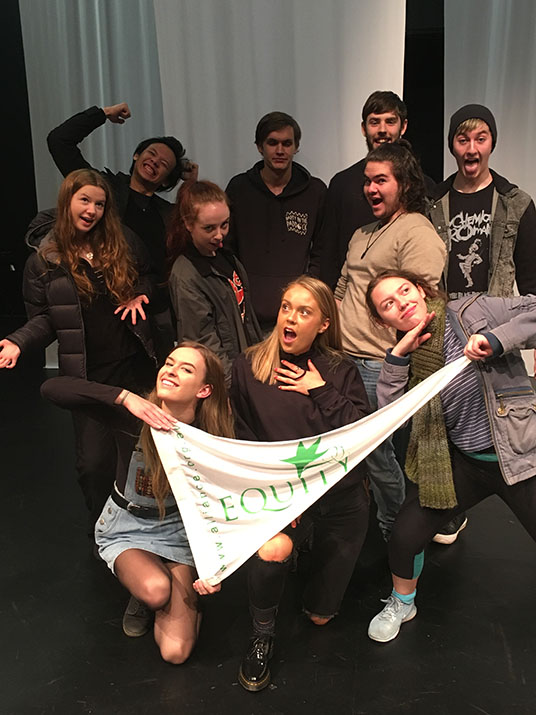 Student Equity members at the University of Tasmania.
Critical to successfully shaping our industries is the ability to mobilise our members and supporters for mass action.
We now have a supporter and activist database of almost 40,000 people — more than twice our membership — demonstrating the enormous public goodwill towards our campaigns and a valuable resource for when we want to mobilise around an issue.
MEAA members value the sense of community that comes with their membership and we regularly communicate and engage with our supporters through a high-profile social media presence. Over the past year we reached millions of Australians through Facebook, Twitter, videos and the meaa.org website.
Every week MEAA and the Walkley and Equity foundations hold events ranging from specialised training and seminars to informal networking. Women in Media was due to hold its first national conference in late October, while Young & Equity has expanded from New South Wales to other states.
We continue to build on these events by offering new services to our members, and later in 2017 self-test studios will be operating at both our Sydney and Melbourne offices for exclusive use by Equity members.
Underpinning all this work is the constant focus on financial management and sustainability for the union. I wish to put on record our appreciation at the maturity and commitment shown by our staff over the past year.
PAUL MURPHY
MEAA Chief Executive