Can we save Kids' TV?
---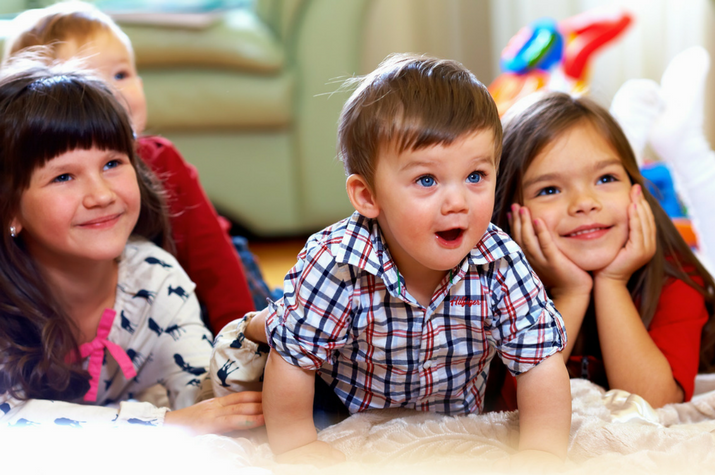 Despite our proven capacity to make quality, original and internationally successful children's drama, it is a grim picture for children's television in Australia. The real solution is an entirely new regulatory framework, writes Equity Director Zoe Angus

Kid's television content in Australia is not working properly for anyone.
Let's start with performers working in this area. It is very difficult to make a living working in children's television. In short: low fees, limited access to residuals, performers often reliant on supplementary income from touring and merchandise and part-time schedules (or underemployment) that make finding other work difficult. For 'general' content (not drama or scripted comedy), fees for performers are often below Equity minimums. Unless performers are working on an ATRRA drama/comedy contract, there are no residuals to make up for a low fee. Even for performers working on an ATRRA contract, there's a problem. Commissioning funds from networks are so low (commonly a quarter of the budget rather than the average 67% for adult drama) that producers rely heavily on foreign finance and international pre-sales to make up the budget. Up to 40% of a children's drama budget will be foreign finance (compared to 7% for adults). This foreign advance is recouped ahead of residuals. For performers working in children's TV, this means lower fees upfront and less chance of residuals at the back-end.
What about the kids themselves, are they watching?
The commercial free-to-air networks have begun a vocal campaign to abolish kids' content rules. In short they say there has been a decline in audiences and so the "onerous" and "outdated" quota obligations should go. They say, kids don't watch our children's television programs so remove the obligation to make it.
What are the obligations?
Each free to air commercial broadcaster must play 260 hours of "C" (school age) material each year, including 25 hours (96 hours over 3 years) of new release drama plus 130 hours of "P" (pre-school) material each year, including 30 P minutes per weekday. All P programs must be Australian. There are also restrictions around advertising. No ads are permitted during P programming. Advertising during C programs must comply with a number of very sensible rules. For example, commercials must be age-appropriate (no adult sports or alcohol), advertising cannot suggest the superiority of the purchaser or encourage the pestering of parents, food commercials cannot mislead about nutritional value, and toy promotion cannot associate terms like "only" with price. These advertising restrictions have the effect of reducing the network's capacity to generate revenue from the program. In a media market where audiences are sold to advertisers, rather than programs sold to audiences, this is crucial.
There has been a decline in child viewing of Australian TV programs. Overwhelmingly this is due to the networks' disregard for their children's content because it does not generate revenue. All three commercial networks have completely abandoned any effort to build a dedicated audience of children. Take Nine Network's treatment of Lockie Leonard 2. The first few episodes were scheduled on Saturdays, anytime between 11am – 1pm (to fit around sport). After a six-month hiatus it was shifted to Sundays anytime between 11.30am – 3.30pm, only to then alternate between Saturday/Sundays at varying timeslots. In some weeks, two episodes were played back to back, sometimes not. In each state this schedule was completely different. The program was also not available on the Nine online catch-up service. As a result of this disjointed scheduling, viewing audiences fell more than 50% from over 100,000 to around 50,000.
Similarly, Ten's treatment of Mako Mermaid made it near impossible to build audience momentum. After premiering on the main channel, it was soon relegated to a support channel without advising the audience. Along the way, the schedule switched days and timeslots and had a mid-season hiatus. As a result of these schedule changes and being "multi- channelled", 90% of the audience was lost.
Since the introduction of multi-channels, every commercial network acquits 100% of its quota obligations on the support channels. That means there is no Australian children's content broadcast on a network's primary channel. Add to this, the commercial networks provide little to no budget for program launches, promotion or marketing of their children's programs. Even independent efforts to promote children's programs are met with resistance within certain networks, operating on the basis that kids' promotion diverts attention and resources from revenue generating programs.
Simply removing the quotas, as the networks propose, would decimate the sector. There is absolutely no commercial incentive nor apparent commitment amongst the networks to making children's programs. The UK removed equivalent regulation more than a decade ago and saw a 93% drop in production. A recent Australian study by Price Waterhouse Cooper concluded that the removal of content requirements in Australia would result in a 100% reduction in children's drama and other children's content production.
In April 2017, after a decade-long campaign in the UK, the government reintroduced law which restores regulatory power to impose children's quotas on commercial broadcasters. Children's content quotas were also introduced for the BBC – unlike Australia – 400 hours for CBBC and 100 hours for CBeebies of new release local programming.
The real solution for children's content is an entirely new regulatory framework. As many stakeholders are proposing, all content providers (including digital platforms) should be required to invest a portion of their revenue in original Australian children's screen content. Children's programs could be produced and distributed by the provider itself (for example the network) should it wish OR that prescribed amount would be invested in a contestable children's content fund, administered by the Australian Children's Television Foundation.
In Australia we may not have the luxury to experiment with a different regulatory regime. The 2005 Australia/US Free Trade Agreement prohibits the reintroduction of cultural content quotas once removed.
Under no circumstances can we take the risk of removing existing children's content quotas as proposed by FreeTV unless a water tight alternative is in place. If the quotas go, that's it. This is absolutely a fight for survival. Equity will campaign ferociously for children's content.
Zoe Angus is the National Equity Director. This editorial was originally published in the Winter 2017 issue of The Equity Magazine.