Ten top tips – Miranda Harcourt
---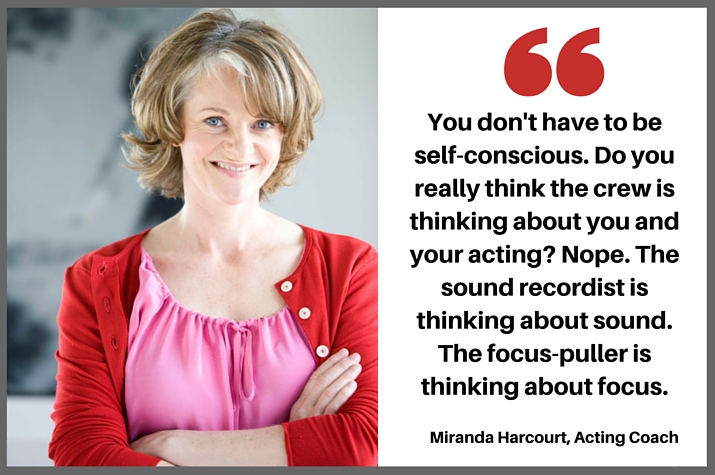 World-renowned acting coach Miranda Harcourt shares her tips for preparing for a screen supporting role or guest role.

Miranda works as an independent acting-coach, working with actors and directors on film and TV, in rehearsal and on set, via skype and in person, in NZ and all over the world. Directors include Jane Campion, Peter Jackson, Morten Tyldum, Master Yuen Woo Ping, Garth Davies, Alison McLean, Vincent Ward, Gaylene Preston, Gabor Csupo. Acting clients include: Nicole Kidman, Nina Dobrev, Josh Hutcherson, AnnaSophia Robb, Austin Butler and hundreds of others individually and in classes around the world.

1. Make sure you read the whole script if it is provided, or ask for a synopsis so that you know the whole story arc.
2. Find out who is cast in the other roles and check them out on IMDB or google. Then you can visualise who you will be interacting with when you think about the scene beforehand.
3. If possible visit the set at least a day before or the location. Then you can visualise yourself in the environment the scene will occur in. (But DO NOT do this if it going to be even a little bit annoying to your agent, the crew or production staff!)
4. Check out the director's other work. Watch other work he or she has directed.
5. Do the same for the writer and the actors you will be acting with. And the cinematographer.
6. You don't have to be self-conscious. Do you really think the crew is thinking about you and your acting? Nope. The sound recordist is thinking about sound. The focus-puller is thinking about focus. The first AD is thinking about time. Nobody is thinking about you and if you are prepared you can operate without the additional stress of thinking that anyone else is thinking about you.
7. If there is a particular skill or craft involved in the role put a lot of work into becoming expert at it and do it way earlier than you think you need to: speaking a line in French for example, or riding a bike/scooter... even just knowing about the thing your character is good at. I saw a great production of Uncle Vanya in London recently. Tobias Menzies as the Doctor had visited a forestry project in preparation and the imagery and body-memory really shone through in his performance.
8. When you learn the text do it out loud.
9. Use a Line Learner app, or just the voice recorder on your phone. It is very important to hear the other person's/people's lines through your ears, not just see them on the page. After all when you are in the scene you will be hearing not seeing your cues.
10. Move around while you are learning your lines...go for a walk on the beach and speak them out loud/soft, slow/fast. Apparently Anthony Hopkins is dyslexic and this meant that he would speak the scene out to himself as many as 200 times. I think this is a smart strategy — dyslexic or not. It drives the text out of your head and into your heart.