Spotlight on Sarah Black
---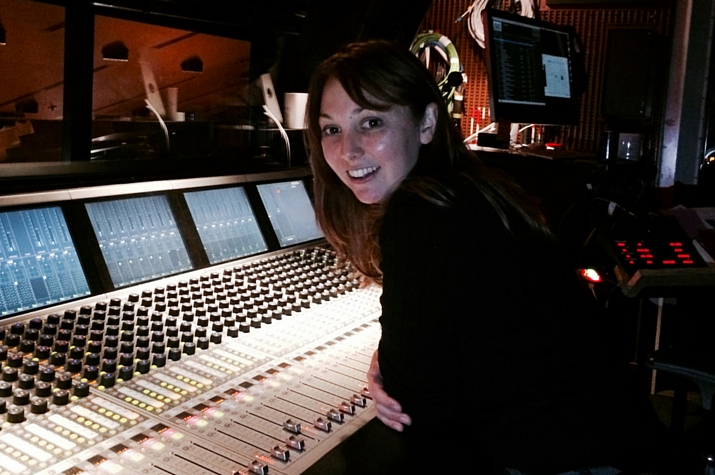 What's it like to work in the sound department at Australia's most iconic building? Sarah Black, sound AV supervisor at the Sydney Opera House, speaks to MEAA about being privy to private performances with some of the world's top artists, sound checking The Drones, and why she's a proud MEAA member.
What is your role at the Sydney Opera House?
I'm a sound AV supervisor.
Take us through a full day for you at the House?
One of the things I love about this industry is the variety. Every day is different. If you're working on a show that is in season, a typical day would start with a venue reset and pre-show system checks. This includes sound checking microphones and speakers to ensure everything is working as expected. Then you have the actual show. Depending on your role this could include operating the console, monitoring mixes, looking after radio mics or taking care of stage. After the show everything is packed away and powered down.
How did you get your start in the industry?
I completed a degree in Digital Media at the College of Fine Arts and majored in Sound Media. Studying introduced me to the fundamentals of signal flow though at the time I was focused on studio practice. I managed to get some entry level work with a few different production companies. At one of those companies I met a guy who let me tag along to gigs with him so I could learn how to mix bands. An opportunity came up where they needed someone to fill in and the venue decided to give me a chance. I thought it was the best thing ever.
What are your career highlights?
I've had the pleasure of doing monitors for some great acts including The Drones, Bill Callahan and Melbourne Ska Orchestra. I was doing FOH systems in the Concert Hall when Bob Dylan played here. Being one of three people in the room to hear him and his band sound check made my 16 year old self very, very happy.
What would be your advice for young people wanting to get into the industry?
Be brave without being reckless. Work hard. Say yes when opportunities present themselves and create them when they don't. Don't be afraid to reach out to organisations - there are always entry level positions that need to be filled.
Why is being a MEAA member important to you?
The flip side to the variety and vibrancy of the arts and entertainment industries is the deregulation. Some of the working environments I started out in were shocking in terms of pay and Work Health Safety. At the time I felt powerless to challenge the conditions and thought if I did it would compromise my employment. Being part of a collective enables individual agency. MEAA allows members a platform to negotiate standards amongst ourselves as well as with clients and employers. A unified voice is a strong voice.