Spotlight on Sean Mulcahy
---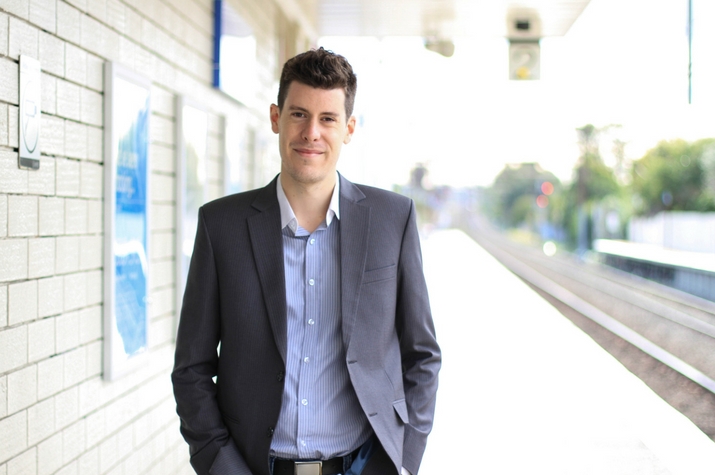 Sean Mulcahy works in merchandise for Melbourne and Olympic Parks. Sean chats to MEAA about his role, what it's like working with the concert-goers and tennis fans, as well as naming achievements as a MEAA delegate as a career high. 
What is your role at Melbourne and Olympic Parks?
I work in merchandise at Melbourne and Olympic Parks, a major concert venue, selling merchandise for touring acts.
Take me through a full day for you at work.
I would typically arrive at work in the late afternoon, usually after working in my daytime job as a research and project officer in the local government sector. After I arriving in our downstairs tea room, I would then head up to my merchandise stand - we have a few stands dotted around Rod Laver Arena - and count in my stock (t-shirts, hoodies, programs and other merchandise) and cash for our tills. The other staff would then arrive - there are generally about 3/4 of us to a stand - and we would start the long process of folding t-shirts. I would fold hundreds of t-shirts each night, taking them out of the big bundle they came in and individually folding each one. Generally about two hours before the concert starts, the arena doors open and the crowds start flooding in. We sell until the band goes on and the crowds lull and then each of us take a late dinner break. While the band plays, we enjoy the calm before the storm, which hits when the fans flood out of the arena at the concert's end. After another big selling period, we start the process of packing up - unfolding and bundling up the t-shirts and boxing the merchandise for transportation to the next tour venue. The other staff head some and I count and reconcile the cash then pull down the shutters at generally around midnight. I usually get home about 1am and am up for work the next morning.
How did you get your start in the industry?
I have been working for Melbourne and Olympic Parks for over ten years now. I applied for the job just as I was starting out at uni as some extra cash while I was studying. Ten years on, I'm still studying - I'm on to my third degree now - but Melbourne and Olympic Parks has become something of a home. I have worked at other venues - Flemington for one year, Etihad for the occasional concert, and my first real start in the industry was as a record seller at Optus Oval when it was the home ground for Carlton - but Melbourne and Olympic Parks has been my constant.
What's the best thing about your job?
The people - both my colleagues in our merchandise team and the concert-goers and tennis fans. They are what makes working at Melbourne and Olympic Parks special.
What are some of your career highlights?
Most of my career highlights have come out of being a union delegate for my colleagues in merchandise. Working together with delegates, we were able to achieve some huge wins in our latest round of enterprise bargaining. One I was most proud of was achieving was improved parental leave, including to my knowledge the first ever parental leave provisions for surrogate mothers in the Victorian public sector. Having a child can sometimes detrimentally affect workers' career progression and access to parental leave ensures that workers' can take time off to care for their kids without losing the job. I would say my career highlight is playing some small part in protecting the careers of others.
What would be your advice for people wanting to get into the industry?
It is interesting times for the industry with the eruption of alternative touring venues - smaller concert halls, vineyards, etc. In these challenging times, having people passionate about the work we do is extremely important.
Why is being a MEAA member important to you?
Being a MEAA delegate, I have seen the union save colleagues' jobs and improve their everyday working conditions. That is why it is so important to me to stand with the union that stands with us.