A win on penalties by Crikey
---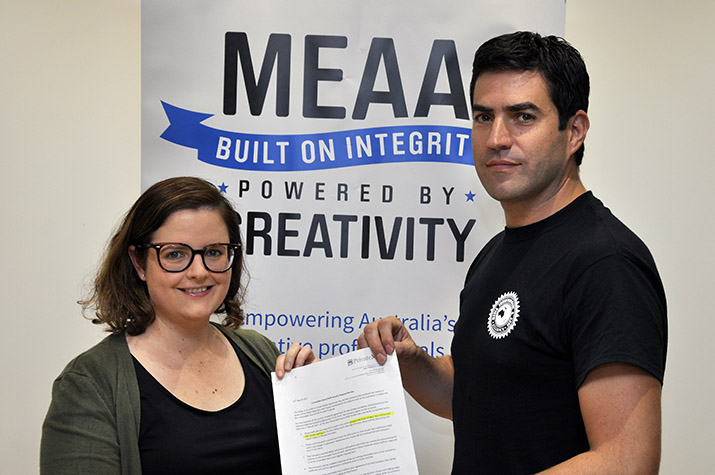 MEAA members at Private Media, which publishes Crikey, Smart Company and The Mandarin, have won penalty payments for working unsociable hours. After the successful launch of The Worm, members realised that very early starts were becoming common-place for some staff and resolved to do something about it. Unlike many print media companies, most digital media companies do not pay shift penalties for late, early or weekend work.
That's now changing, as MEAA advocates for decent work rights for digital media workers that their print colleagues enjoy.
Members at Private Media held a union meeting and resolved to lobby for fair remuneration for these unsociaable hours. The Private Media House committee, comprising Sally Whyte, David Donaldson and Emma Koehn, presented a petition to management and the company subsequently agreed to pay shift penalties. Private Media editorial staff will now be paid a 30% loading on all hours worked early in the morning and late at night.
"Just because you are filing online, or working in a start up, doesn't mean you don't have family commitments or a social life," said Adam Portelli, the incoming MEAA Regional Director for Victoria and Tasmania.
"We want to ensure that all digital media workers are able to access the same rights as our members in legacy media, and this win is an important step down that road."
MEAA members at Private Media wish to acknowledge the company for its acceptance of this claim and its identification of the strain placed on staff by unsociable hours.
This win is an important precedent for digital journalists and media workers across the landscape, and recognises that digital workers also deserve compensation for working early in the morning or late at night.
MEAA looks forward to working with members to extend this right to other digital media workplaces in the future.