New screen industry safety guidelines
---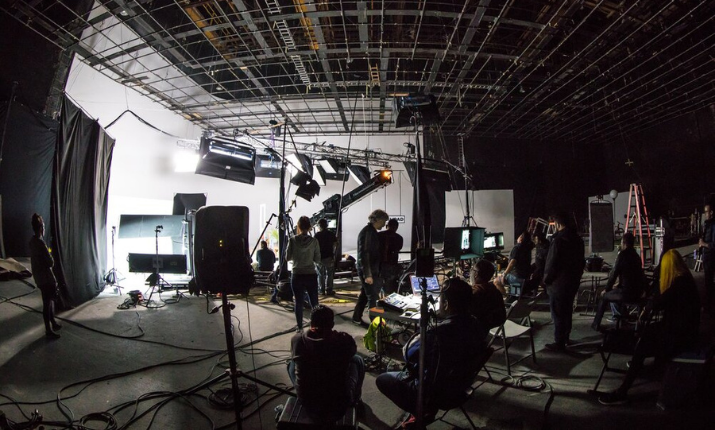 New screen industry safety guidelines – the first complete revision in over 20 years – have been released.
The new guidelines, provide advice on how to manage safety in screen industry workplaces and comply with state and federal workplace health and safety legislation. They were developed by MEAA and Screen Producers Australia and MEAA with the support and funding of Film Victoria, Screen Australia, Screen New South Wales, Screen Queensland, Screen Tasmania, Screenwest, and the South Australian Film Corporation.
Directed at productions of all levels and in all media – from music videos to international feature film co-productions – the Guidelines aim to:
•  explain the legal framework that governs WHS in Australia;
•  provide guidance for screen workers to identify, avoid, and manage risks – from the start of pre-production to the wrap;
•  facilitate WHS compliance, through provision of forms, checklists, templates, and other documents; and
•  provide an incident response guide.
These guidelines are the essential who, what, where and why of safety in the screen industry. They canvass a broad range of work areas – from filming on water to food safety in catering trucks. Although the guidelines are not mandatory, they will prove to be an essential tool in managing safe work practices in our screen industry.
The guidelines are broken down into eight discrete sections, from legal duties, to pre-production planning, to location and set practice. The guidelines also cover high risk work areas that are unique to the screen industry, such as stunt performances, special effects, and the safe use of firearms on set.
The guidelines also provide a range of easy-to-use checklists to guide producers and others through the essential safety steps, from pre-planning what happens on location to what to do in an emergency.
"These guidelines will ensure the robustness of our screen industry by making workers and their work environments safer for everyone," said MEAA Entertainment, Crew and Sport Federal President Fiona Donovan.
"A big thanks to all the screen members and workers who provided feedback and comments from their experiences in the industry during the drafting process. It is particularly important that the guidelines include an in-built mechanism for continuous improvement, so they can grow and adapt with the industry."
"These new guidelines bring together work over recent years dealing with important safety issues for performers like intimacy, and prevention of discrimination, bullying and harassment," said the Federal President of MEAA's Equity section, Jason Klarwein.
"It's great that this work has been undertaken jointly by MEAA and SPA and supported by the screen agencies. A safe workplace is a win for everyone."
The guidelines are available in various formats, but they are fundamentally meant to be a 'living' document that can change as law and practice evolves. That is why, for the first time, the guidelines are available through a stand-alone website.
Oversight of the new guidelines will be carried out by a cross-industry group that will be able to field industry comments (through the website) and then give effect to any agreed changes.