My MEAA story: Ruth Hazleton
---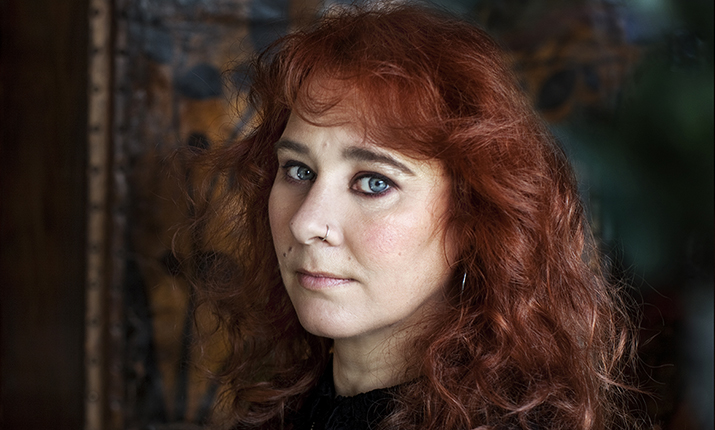 Ruth Hazleton is a singer, songwriter and multi-instrumentalist who has been a driving force in the creation and growth of Musicians Australia.
---
I am a singer, songwriter, and I play guitar and five-string banjo. I have been performing and recording for more than 25 years in Australia's traditional, folk and roots music sector. I've toured nationally and internationally and released more than 10 albums (some award-winning) with various acts over the years. Highlights include playing with my duo at Whelan's Theatre in Dublin with iconic Irish musician Andy Irvine and performing at the Bluebird Café in Nashville with my partner Bill Jackson.
For years, musicians and other arts workers have endured the impact of conservative governments who do not value workers and fair work conditions. Conditions are worse than they were decades ago, and it is becoming harder and harder to make a career out of music. Funding for the arts has been gradually eroded by successive governments and the situation for gig-economy workers and independent musicians in this country is dire. The only way forward as far as I can see is collective lobbying and action, and MEAA has a proven track record of being engaged in these areas.
I was introduced to MEAA Musicians' Director Paul Davies in 2018 by ex-ABC Radio National music presenter Paul Gough. I was the convenor of the #saveRNmusic campaign in 2016, which highlighted some of the big cracks and fundamental flaws in the Australian music industry. I joined MEAA after talking with Paul about the issues facing independent musicians and agreeing to work with him and others to bring about systemic and cultural change.
Since then, I have worked with Paul and a growing leadership team of independent musicians to untangle the extremely complex issues facing live music-making in Australia. Despite great cynicism from musicians and having to confront the failures of previous unions to successfully represent Australian musicians, we now have a steadily growing membership and increased presence in Australia's music industry landscape. It's very exciting to be part of something that will hopefully bring significant long-term change to the live music culture in Australia.
Earlier this year, I appeared at the COVID Parliamentary Inquiry on behalf of Musicians Australia and I've appreciated the moral support and sense of community that MEAA has provided for me and fellow members. Like so many others, all my gigs and promotional opportunities disappeared almost overnight when our industry was shut down by COVID-19. I am fortunate in that I have several sources of income, so I have managed to stay financially afloat during the pandemic. But the four band members I contracted to play with me over the next 12 months have lost most, if not all, of their income and been unable to receive JobKeeper.
To any prospective MEAA member, I'd ask them: Why wouldn't you consider joining? With membership you get your required insurances, the opportunity to join a community of like-minded creatives and be a part of the change we all so desperately desire.