My MEAA story: Emily Hubbard
---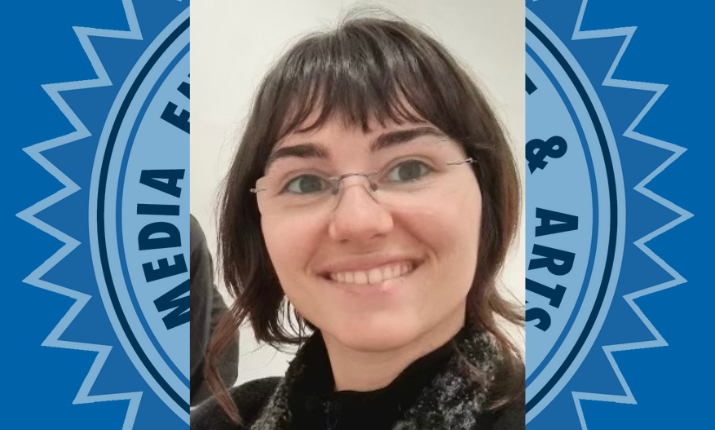 An arts lover, Emily Hubbard has relished her front of house roles at the Australian Centre for Contemporary Art over the last five years. Now, she's using her experience across the Melbourne venue – from the gallery bar to venue hire and visitor experience – to create solidarity among members and improve their conditions as casual workers.
What do you do at the at the Australian Centre for Contemporary Art (ACCA)?
I have worked at ACCA as part of the front-of-house team for five years. Prior to gaining a paid position, I volunteered there for two years. My role at ACCA varies. Initially, I started on the gallery bar and I was then moved to the visitor experience team. From this, I became a coordinator as well as employed as a venue-hire supervisor. My role has seen me assist in the installations of exhibitions as well as be a bar manager for the venue during its public events.
What do you most enjoy about your job?
I enjoy many areas of my job! Most importantly, I value the social importance of art and that makes me excited to be a part of that service, particularly after studying a tertiary degree in fine arts.
Why are you a MEAA member?
I joined MEAA for various reasons. Firstly, as I work within a gallery as an arts worker, MEAA was the obvious union assigned to the arts Industry. Just like all job roles, nothing is perfect. It became slowly apparent to me that it is difficult to enact positive change as an individual within your job role, as you're continually seen to be just a complainer with simply personal issues with the workplace. So, joining the union really highlighted to me how a union is about being part of a true collective that demands better working conditions together. This means any individual workplace issue is risen as a collective issue that can be dealt with and understood together.
What does your work as a MEAA delegate entail?
As a delegate my role is to always represent the MEAA members in my workplace as well as represent MEAA to colleagues who are still in the process of joining the union. I enjoy being a delegate as I get to talk to all my colleagues about issues that matter most for each of them as well as try build solidarity between us.
Is there anything at your workplace or in your industry you would like to see improved?
I would like to see lots of areas improved within the arts industry, such as, the over-reliance of volunteer labour, casualisation, unsafe-working conditions, low-wages, lack of training, etc— just to name a few!