Melbourne & Olympic Parks stalwart Jacinta Emmanuel join ECS Committee
---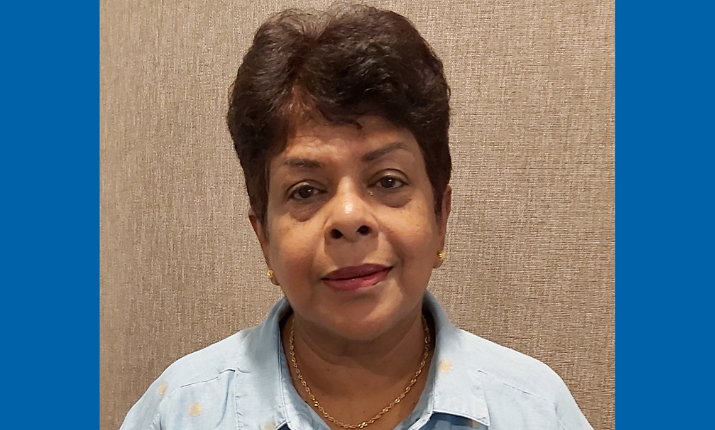 Melbourne & Olympic Parks stalwart Jacinta Emmanuel has been looking after patrons during some of Australia's most prestigious sporting events for more than a decade. A proud MEAA member since 2013, Jacinta was recently elected to the MEAA ECS Committee by her fellow MEAA members.
What roles do you perform at the Melbourne & Olympic Parks?
I am part of the Guests Services (Patron Services) and I have worked there for more than 13 years. Some of my jobs include checking tickets, cloaking and spruiking; telling people what to do when they arrive a venue, which is more important than ever since COVID. So I tell them about vaccination checks, wearing masks as well as having tickets downloaded on their phone to scan at the turnstiles.
What was it like to work at the Australian Open this year?
I always feel it is a wonderful opportunity to work at the Australian Open as it is one of the four Grand Slams. This year was very challenging with the very hot weather in Melbourne. The guests were happy to be back at the precinct but some could not cope with the restrictions during the two weeks of wearing masks and vaccine check- ins.
We also had our very own Ash Barty and the Special Ks [Nick Kyrgios and Thanasi Kokkinakis] who went all the way to the finals of their respective games. Guests were tennis mad in supporting them and sometimes it was difficult to manage them but all in all it was a great atmosphere.
I had two roles; On some days I ran the spruiking at the turnstiles and on other days I worked at Rod Laver Arena checking tickets and helping our guests.
What do you most enjoy about your job?
I love sport and the precinct has soccer, basketball, netball and tennis which are my favourite sports. Since I started to work at the precinct, it has made me realise there are many different types of people. Some are so polite and cooperative and there are some who can be arrogant and haughty. It is also the social interaction with fellow colleagues.
What has been your career highlight?
I had the opportunity to do the spruiking for the guests at the Michael Gudinski memorial at Rod Laver Arena. I got to see so many celebrities descend on the precinct.
Why are you a MEAA member?
I joined MEAA for job security. It has always been a key benefit to being part of a union as unions work with employers to preserve jobs and enable workers to negotiate higher wages and benefits. When one is in strife, you can fall back on the union for guidance and support.