Health and safety alert: Working in hazardous air quality conditions
---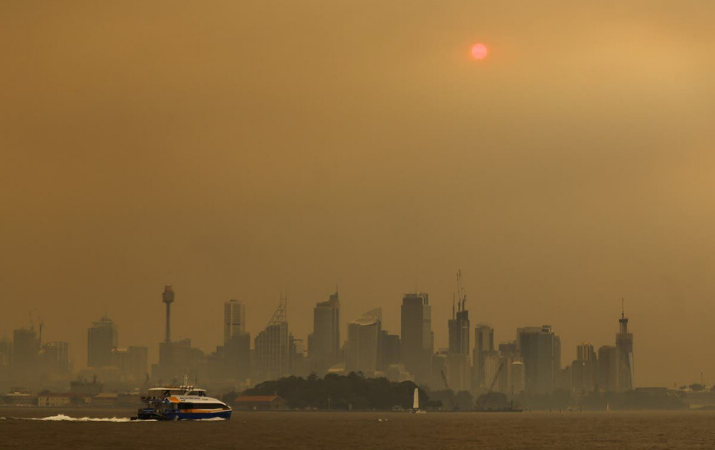 Due to bush fires, the air quality index is rated hazardous in all but three regions in NSW. In parts of Sydney, air pollution is more than five times the amount considered hazardous.
See live updates of NSW air quality here.
Health effects and precautions
In these conditions everyone is likely to experience health effects such as irritation of eyes and throat and aggravation of existing health conditions like asthma.
NSW government advice is to limit physical activity, postpone outdoor events and stay indoors with air conditioning running when air quality is hazardous.
See more information about bushfire smoke and health effects here.
What should your employer do?
Your employer must ensure your health and safety at work and should be:
•  monitoring the effects of air quality on workers, and
•  taking steps to minimise exposure, such as working indoors or rescheduling or limiting strenuous physical work.
What should you do?
•  Be aware of smoke symptoms and report to your employer if you are affected.
•  You have the right to stop work if you are feeling ill or if you don't feel it is safe.
•  Contact your union MEAA if you need further support.