Candidates urged to back local newspapers
---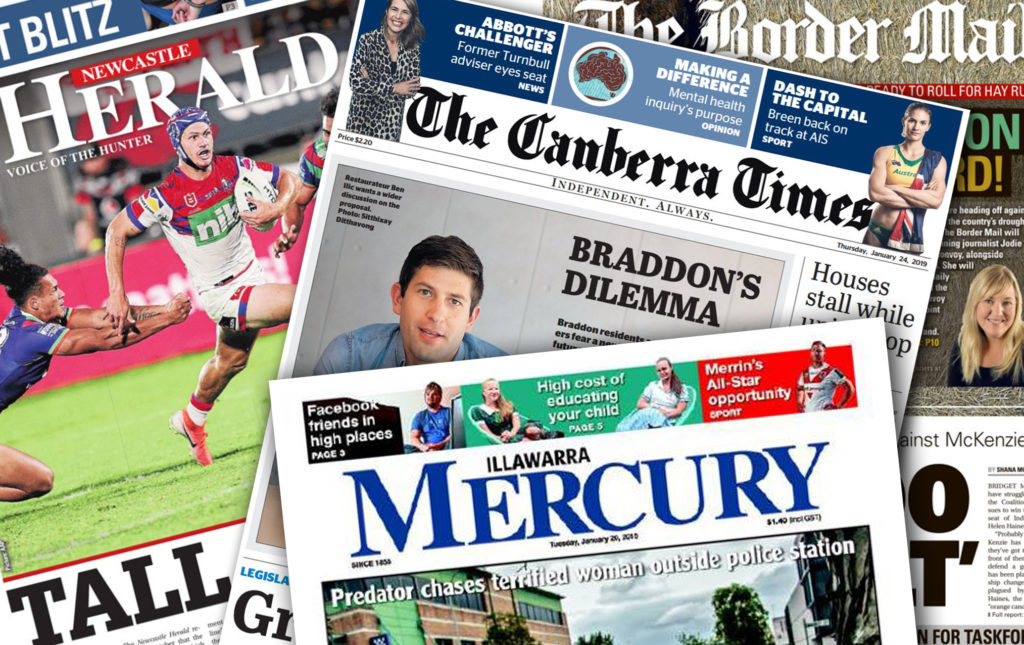 MEAA is calling on federal election candidates in a swathe of rural and regional Australian seats to oppose any job losses or masthead closures that may result from last week's sale of Australian Community Media's 170 publications.
MEAA Media director Katelin McInerney said how the candidates responded to the sale would be a litmus test of their commitment to media diversity and press freedom in Australia.
MEAA has written to candidates in 20 seats following the $125 million sale by Nine Entertainment to a business headed by media entrepreneur Antony Catalano and Thorney Investment Group.
The publications and their websites were identified as non-core businesses by Nine after it took over Fairfax Media last year.
MEAA has publicly raised concerns about what the sale of ACM may mean for jobs, employment conditions and the future of many iconic regional Australian mastheads, and wants election candidates to support the preservation of the mastheads.
"These titles employ more than 650 editorial staff and provide vital coverage of local courts, councils and politics to an audience of more than four million readers every month," Ms McInerney said.
"Maintaining independent coverage of local issues is vital for our democracy."
Electorates which have a daily newspaper from the ACM stable include New England, Riverina, Parks, Calare, Gilmore, Cunningham and Hunter (NSW); Bean, Canberra and Fenner (ACT); Indi, Bendigo, Ballarat, Wannon and Mallee (Victoria); and Bass and Braddon (Tasmania).
MEAA is asking all political candidates in those seats to support the union's call for the new owners of to guarantee:
Job security – preserve current levels of employment
Preservation of mastheads – no merging of newsrooms or closures of mastheads.
Editorial independence – commit to the Charter of Editorial Independence [hyperlink]
Enterprise agreements – no reduction of entitlements
"These four things are essential to ensuring the continuing quality and independence of local journalism vital to our democracy," Ms McInerney said.