New Fairfax ACM owners must honour commitments, says MEAA
---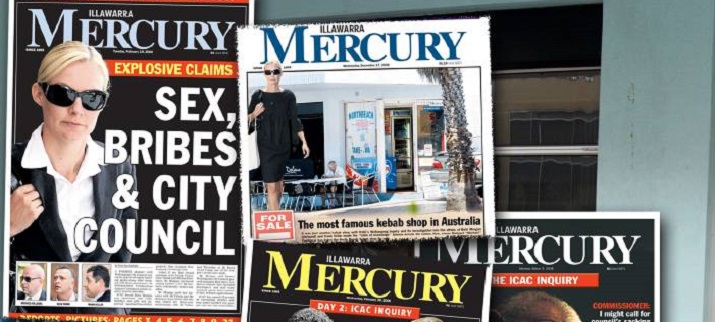 The new owners of the former Fairfax regional newspapers' group, Antony Catalano and Thorney Investments, must commit to investing in journalism at the Australian Community Media group so they continue to provide a genuine service to local communities.
The Media, Entertainment & Arts Alliance is concerned about what the change of ACM group ownership will mean for independent journalism and the group's 160 community, regional and rural publications around Australia, and for the jobs and conditions of Fairfax regional employees.
MEAA is demanding the same three core commitments of Catalano that it did of Nine CEO Hugh Marks when the Nine-Fairfax merger was announced last year, namely:
Job security — preserving current levels of employment.
Enterprise agreements — honouring the current Fairfax EBAs.
Editorial independence — committing to the Fairfax Media Charter of Editorial Independence.
It is also important for the new owners to maintain the individual identities of the mastheads which in some cases have been built up over more than a century.
MEAA Media director Katelin McInerney said: "There are about 650 editorial staff employed across the country by the ACM group. It is essential that the individual audiences for each of the group's mastheads be respected.
"The business model that Antony Catalano introduced at the Fairfax Domain group was to combine the editorial of several mastheads into near-identical content. Editorial cutbacks meant that genuine local reporting was gradually whittled away in favour of bland vanilla news stories shared across several mastheads, regardless of what individual audiences wanted.
"You can't do that with regional newspapers. The ACM mastheads are supported by fiercely loyal readers. The newspapers must continue to provide local news, information and entertainment to the communities they serve. Their readers are entitled to have local editorial content, not homogenised news generated from somewhere else."
MEAA will hold meetings with delegates from the ACM mastheads and will seek discussions with management.
Ms McInerney said: "It is vital at this time that staff have a strong, cohesive voice that represents the views of all mastheads. A union delegation from all regional ACM mastheads is being convened, and will join with representatives from the Canberra Times, the Illawarra Mercury, Newcastle Herald to ensure all levels of the business – metro, regional daily and country non-daily – have their views represented.
"Journalists are stronger together. We are united in the fight to protect: newsrooms, the number of journalists on the ground and decent working conditions. Journalists at these publications want to continue doing the job the job their communities expect: inform the community and tell their stories, be a voice for readers, hold power to account, have the time and editorial commitment to report without fear or favour," McInerney said.