Are you the Walkley Young Journo of the Year?
---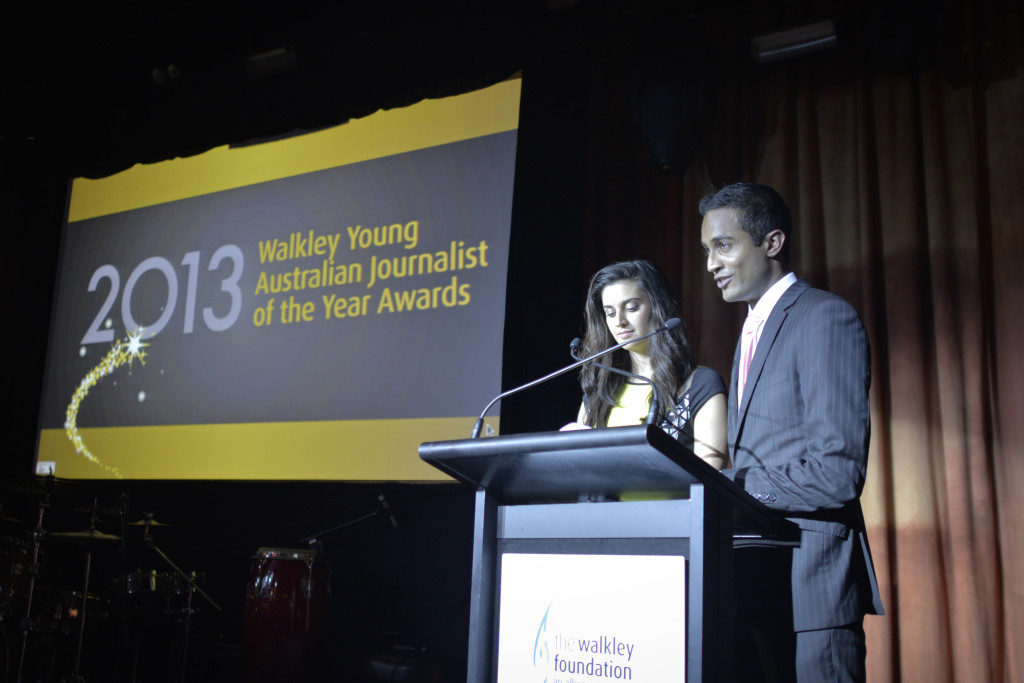 Entries are now open to the 2014 Walkley Young Journalist of the Year Awards.
Since 2008, this hotly contested award for Australian journalists aged 26 and under has identified and celebrated the rising stars of the new generation, opening doors for young talent in Australia and kick-starting careers.
There are six categories:
    Text-based Journalism (sponsored by Fairfax Media)
    Radio/Audio Journalism (sponsored by Curtin University)
    Television/Video Journalism (sponsored by Sky News Australia)
    Innovation in Journalism (sponsored by News Corp Australia)
    Camerawork (sponsored by UNSW)
    Student Journalist of the Year Award
Three finalists in each category will be judged by a three-person jury, who will also select the winner, who will receive a trophy and certificate. The overall Walkley Young Australian Journalist of the Year is selected from amongst the category winners by the Walkley Advisory Board.
Entries close at 5.00pm on April 28, 2014. To enter visit www.walkleys.com
The overall winner will receive return flights to the USA to visit CNN and Twitter news operations. The winner of the camerawork category will also receive $1000 to spend on Nikon product. The Walkley Foundation thanks Sky News Australia, Curtin University, Fairfax Media, News Corp Australia, UNSW, the ABC and Nikon, as well as Cathay Pacific, CNN and Twitter for their supp